Onamet monitors tropical wave in the Caribbean Sea; could become a tropical depression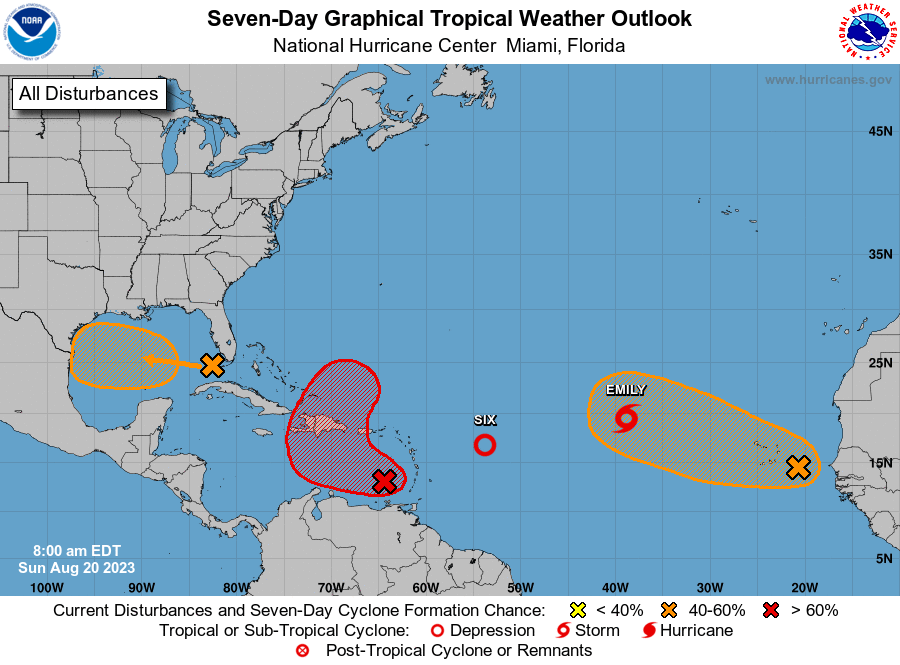 The National Meteorological Office (Onamet) is monitoring a tropical wave in the southeastern Caribbean Sea this Sunday, which could become a tropical depression.
As of Tuesday, the entity indicates that this high-pressure system could directly impact the national territory with intense heavy rains. However, it does not rule out the incidence of showers in some regions of the country and strong winds this Sunday.
The regions where isolated showers could occur in the morning hours are the northeast and east, as well as the Cibao Valley and the Central Cordillera, especially the provinces of La Altagracia, El Seibo, Hato Mayor, Samana, Maria Trinidad Sanchez, and Espaillat.
Meanwhile, in the afternoon, showers with thundershowers are expected over Greater Santo Domingo, San Pedro de Macorís, Monte Plata, San Cristóbal, San José de Ocoa, La Vega, Monseñor Nouel, San Juan, Elías Pina, and Dajabón, among other locations.
Onamet indicates that the weather conditions will not present important modifications in rainfall due to reduced humidity and the presence of Sahara dust, causing the sky to be grayish.
Onamet recommends that the operators of fragile and small boats remain in port; however, in the rest of the Atlantic coast and the Caribbean coast, they can carry out their operations cautiously near the coastal perimeter without venturing offshore due to wind and abnormal waves.