Body of teenager who bathed in Nigua River during Franklin storm is found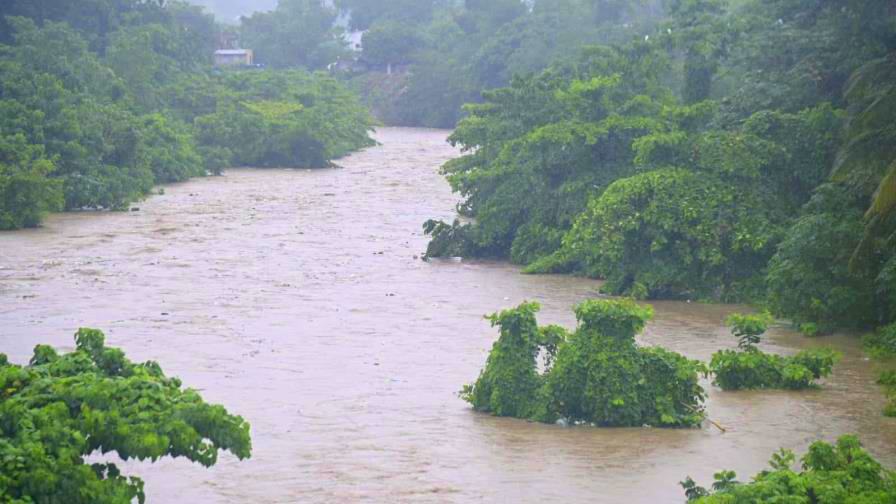 San Cristóbal, DR.- On this Thursday morning, the lifeless body of 15-year-old Raimer Victoriano Ruiz was discovered. He had leaped into the Nigua River alongside five friends for recreational purposes the day before, even as the center of the Franklin storm hovered over the nation.
The grim discovery was made by a five-year-old girl who had come to observe the altered state of the river following the storm's passage.
Raimer's lifeless form was found in an inverted position—head submerged, feet aloft—near a school in the Las Flores sector of the San Cristóbal province. The Civil Defense and Red Cross authorities were responsible for retrieving his body.
Efforts by lifeguards to locate Raimer's body the previous day continued until 7:00 p.m. along the river, yielding no success.
The teenager had ventured out around 2:00 p.m. with his cousins the previous day. He informed his companions that he was fatigued and incapable of further swimming, as the river's current began to carry him away.
As recounted by the minor's grandmother, Minerva Zapata, Raimer had been resting when his friends arrived at the residence, urging him to join them by the river. Despite expressing his lack of desire to venture out and having already consumed a meal, he was persuaded to go along.