59 Dominican migrants detained in the waters of Puerto Rico are relocated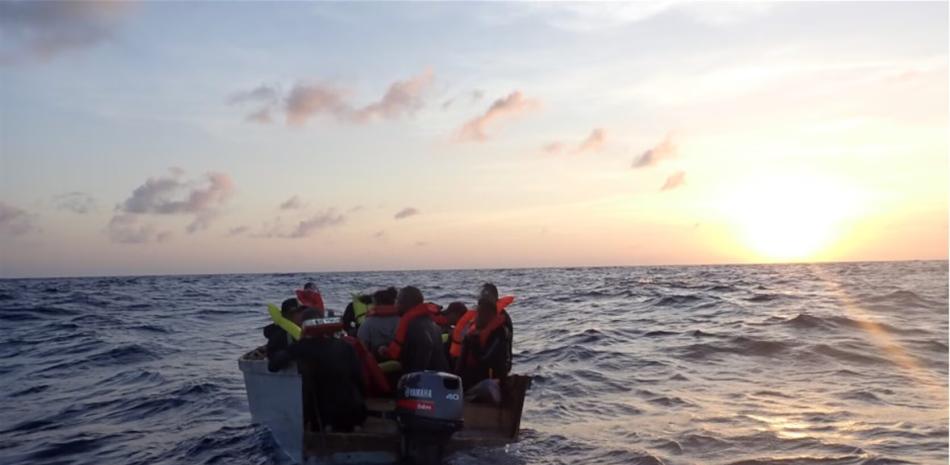 On Friday, the United States Coast Guard in Puerto Rico reported that they had returned 59 Dominican migrants to their home country who had been detained in the western part of the island while attempting to enter the territory illegally in separate incidents during the week.
The initial interception occurred on Tuesday when the crew of the vessel "Confidence" halted an overloaded "yola" carrying 42 adult migrants, located 15 nautical miles (28 kilometers) south-southwest of Mona Island.
Subsequently, the remaining 17 undocumented migrants were apprehended the following day. Officials from the Federal Border Patrol Office (CBP) identified a suspicious vessel in the waters northwest of Aguadilla (northwest). In response, the Maritime Unit of the United Rapid Action Forces of the Puerto Rico Police, in collaboration with CBP agents, worked together to intercept the vessel in question.
Coast Guards aboard the vessel "Heriberto Hernandez" arrived at the scene and proceeded to board the migrants onto their ship. The 59 undocumented migrants were then transported to the territorial waters of the Dominican Republic, where Dominican Navy officials near Punta Cana concluded the process of returning them to their home country.
From October 1, 2022, the Coast Guard has apprehended a total of 1,675 Dominican migrants in Puerto Rican waters, with the majority intercepted in the Mona Channel, the primary migration route between the two islands.