The mother of Willenny Lorenzo mourns the tragic loss of her daughter in San Cristobal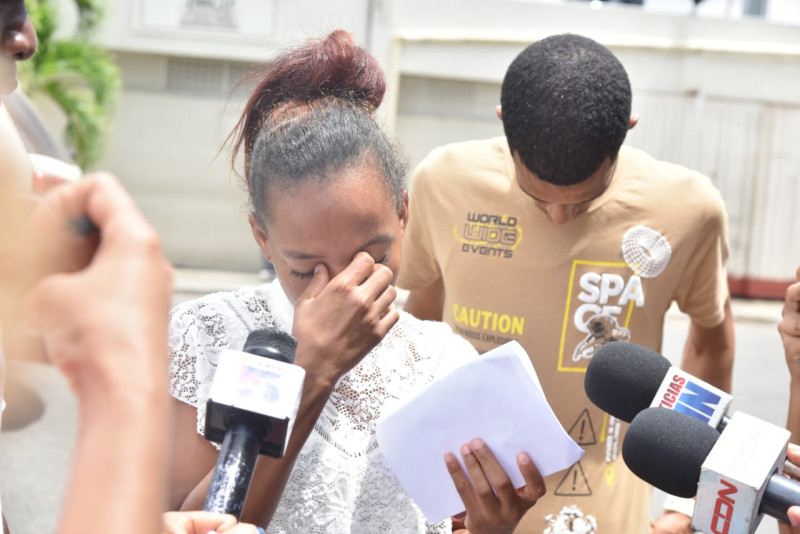 The mother of Willenny Lorenzo, whose remains were discovered in a wooded area in San Cristóbal, expressed her heart-wrenching perspective, stating that she would rather have her daughter alive, even if it meant enduring abuse.
"I would have chosen to have my daughter by my side, even when she faced unimaginable horrors, it would've been hard but it's way harder now" Nicaury Herrera shared in an interview on the Univision show "Primer Impacto."
Herrera recounted that on July 20, when she realized her daughter was missing, it was during a moment when her mother, the girl's grandmother, was searching for a pair of shoes they believed the 11-year-old had worn.
"I came to realize that my daughter wasn't here when my mother asked me for her shoes, and I told her I didn't have them, and that's when we checked the usual spot where my daughter used to keep them," explained the mother, who resides in San Cristóbal.
At the time of the disappearance, Juan Sánchez, also known as "Bruce Lee," a neighbor of the family and the primary suspect in the case, approached the mother and offered assistance in finding the girl. He was seen riding a motorbike at that moment.
Authorities allege that Sánchez sexually abused the young girl, dismembered her, and subsequently disposed of her remains in the location where they were discovered days later.
"In the videos, you can see Willenny playing on the street… Completely unaware that it would be her last day alive," the mother expressed with profound sorrow.