With more than 6,000 registered inmates, the school year begins in the penitentiary system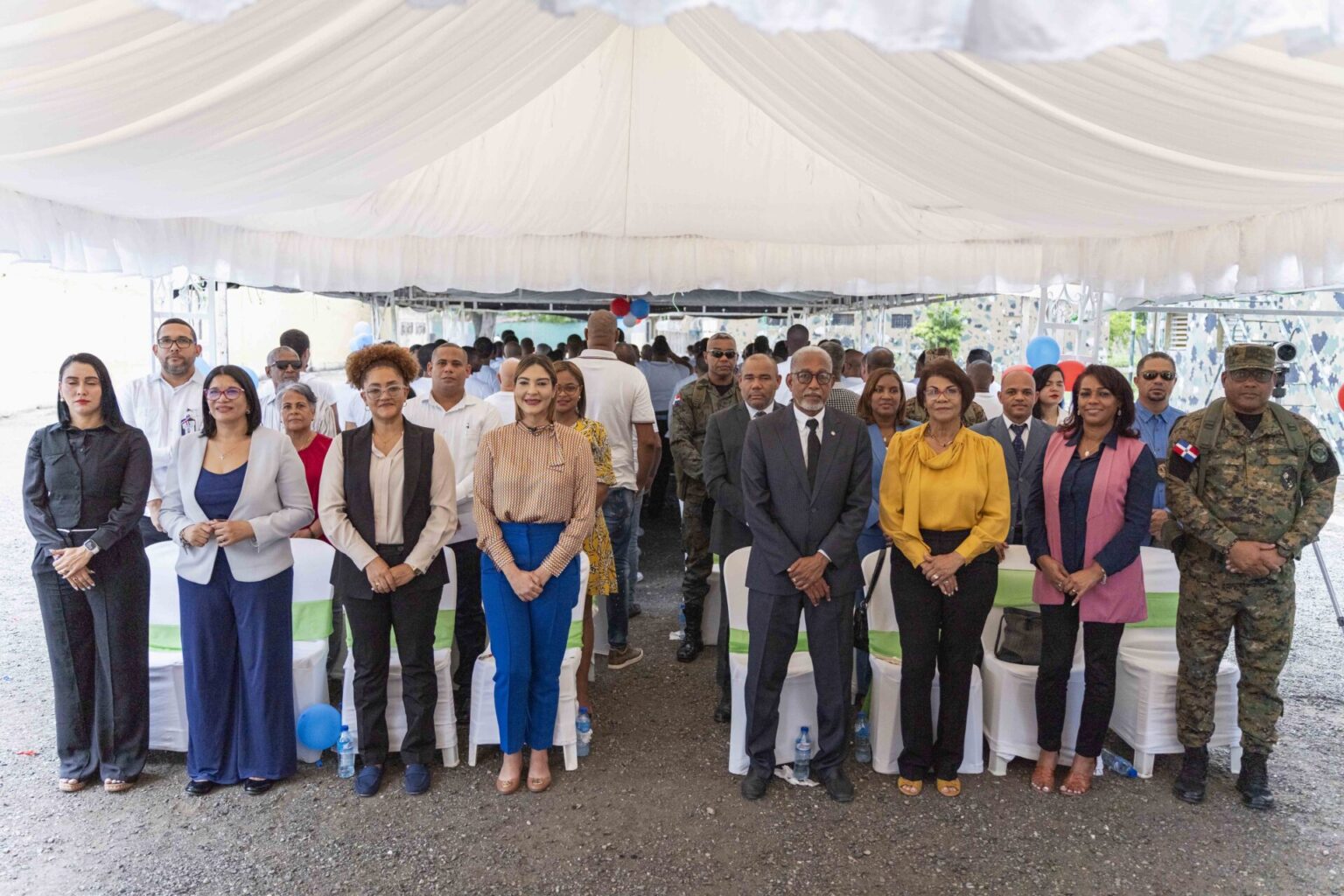 Santo Domingo.- The General Directorate of Penitentiary and Correctional Services (DGSPC) marked the beginning of the current school year 2023-2024 with simultaneous events held at Correction and Rehabilitation Centers and unreformed Deprivation of Liberty Centers across the nation. The new academic year welcomes over 6,000 individuals who are deprived of their liberty.
The main event took place at the Deprivation of Liberty Center located within La Concepción Fortress in La Vega. The gathering included officials from the judiciary, civil, military, police, and educational sectors of the province.
Commencing with the raising of the flag and the national anthem, and accompanied by the traditional song to honor the start of classes, individuals deprived of liberty from all over the country embraced the second chance offered by the penitentiary system through education, a fundamental component of prison treatment.
Representing Roberto Hernández Basilio, the General Director of Penitentiary and Correctional Services, Frania Navarro, the Deputy Director of Treatment, announced that the institution has established ninety-nine educational programs, resulting in the training of 29,542 individuals deprived of liberty between 2020 and 2023. These programs span various levels, including literacy, basic education, secondary education, and high school education.
Navarro highlighted the growth of student enrollment within the penitentiary system, stating that the number of enrolled students increased from 5,359 to 6,076 during the last school year. This signifies that 717 more students will benefit from educational opportunities.
The DGSPC reported that among the inmates who received formal education through the training offered by the Ministry of Education, 951 were taught literacy, 3,138 received basic education, and 1,987 were educated at the secondary level in the past year.