In 2023 the Dominican Republic Fashion Week returns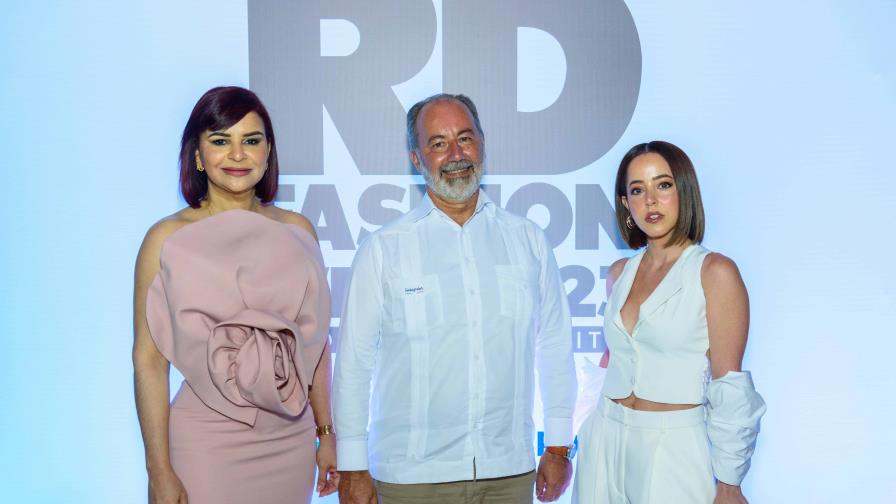 Santo Domingo.- Fashion enthusiasts are marking their calendars for the Dominican Republic Fashion Week (RDFW), set to take place from October 4 to 8. The announcement was made during an event led by designer Melkis Díaz, CEO of RDFW, at Altri Tempi.
This fashion extravaganza will feature the work of both national and international designers, showcasing their collections at the Epic Center of the JW Marriott Hotel, located in the Blue Mall of Santo Domingo. Notable international designers participating in the event include Jorge Duque, Ángel Sánchez, Douglas Tapia, Nathalie Kriado, Alejandro Fajardo, Rodner Figueroa, Andrea Salazar, Kevin Rojas, Marianggy Giménez, Lázaro Morejon, Nolys Rodríguez, Christelle Dominique, Claudia Sassoli, and Camila Canabal. From the Dominican Republic, designers such as Giannina Azar, Leonel Lirio, Sissy Bermúdez, Elisa Morató, Keyther Estévez, Gabriela Álvarez Azar, Yesmin Serulle, Starlin de Holma, Susana Cespedes, Arcadio Díaz, Leydi Marine, Ricardo Ramírez, Tiffany Fermín, Paraca, and Carolina Almonte will participate.
The event received a warm welcome from Gabi Desangles, followed by Stefano Queirolo Palmas, the Ambassador of the Republic of Italy, expressing his gratitude and joy for the alliance between the Dominican Republic and Italy at RD Fashion Week 2023. He emphasized Italy's recognition as a global leader in the fashion industry, known for its craftsmanship, innovative design, and exceptional quality.
Claudia Zulueta, the creative director of RD Fashion Week, emphasized responsibility, sustainability, and recycling as crucial components of progress in the fashion industry. She stated, "Fashion is the expression of changes that can occur in a society that seeks to support the work of creators, artisans, seamstresses, and a great team that makes up each designer."
Díaz outlined the event's vision and focus, highlighting this year's priorities: inclusion, sustainability, and support for emerging designers with limited resources. He stressed the responsibility of the fashion industry to be environmentally conscious and promote sustainability, ethical production, and fair trade.
Díaz also underscored the importance of inclusion, aiming to represent and value individuals of different sizes, ages, ethnicities, and genders in the fashion industry. He expressed the desire to show that beauty has no single standard, emphasizing the importance of diversity.
Furthermore, the event aims to support emerging low-income designers in the Dominican Republic through scholarships and mentoring programs, providing them with opportunities to showcase their talents on an international stage and build successful careers.
Díaz concluded by expressing gratitude for the attendees' enthusiasm and their commitment to making a positive impact on the fashion industry through this international event.