Abel proposes commission to manage border crisis; asks Abinader to step back from the subject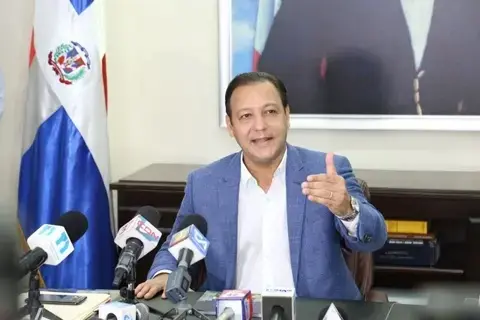 The request to Abinader is "to avoid electoral contamination."
The presidential candidate of the Dominican Liberation Party (PLD), Abel Martinez, proposed the creation of a commission of experts, jurists, and representative sectors of Dominican society to manage the situation created on the border by the diversion of the Masacre River.
The opposition leader asked that the President of the Republic, Luis Abinader, step aside from the issue to avoid electoral contamination.
"We say that the President can step aside, because he, is not only the President of the Republic, but a presidential candidate and is in an electoral campaign; the Haitian issue needs all of our focus, as a country," he stated.
The commission proposed by Abel Martinez would be designated by decree; he suggests that it be chaired by the Vice President of the Republic, Raquel Peña; the Minister of Foreign Affairs, Roberto Alvarez, and the former Dominican ambassador to Haiti, Alberto Despradel (Chico), an expert in Haitian affairs.
Likewise, the former President of the Supreme Court of Justice, Jorge Subero Issa; the President of the Episcopate, Monsignor Héctor Rafael Rodríguez and Pastor Feliciano Lacen, President of the Dominican Council of Evangelical Unity (Codue).
Abel Martínez spoke when approached by journalists from various national and local media before the proclamation in Yaguate, San Cristóbal, of the current mayor, Rosa Peña, as PLD candidate for the same position.