Haiti condemns the Dominican Republic for the reactivation of the La Vigía channel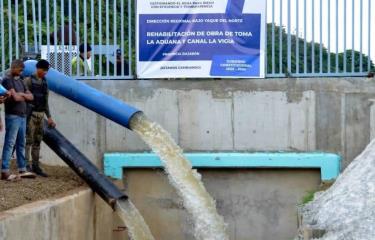 Santo Domingo.- The government of Haiti has strongly condemned the reactivation of a canal on the bordering Masacre River by the Dominican Republic in retaliation for the construction of a water intake by Haiti. According to an official statement, Haiti considers any attempt to divert the river's waters as unacceptable and hostile. They argue that such actions violate the 1929 agreement and the inalienable right of Haitians to the equitable use of shared water resources.
Haiti continues to favor dialogue to resolve the dispute but is also taking measures in the interest of its people. They emphasize that an appropriate solution should ensure the fair distribution of water resources, normalize relations between the two countries, and restore the circulation of people and goods on both sides of the border.
The dispute has led to a series of measures, including the closure of borders by the Dominican Republic since September 15, a blockade of trade, suspension of visa issuance, and other restrictions that have strained relations between the neighboring nations.