Father of girl who died of dengue fever requests state of emergency from the president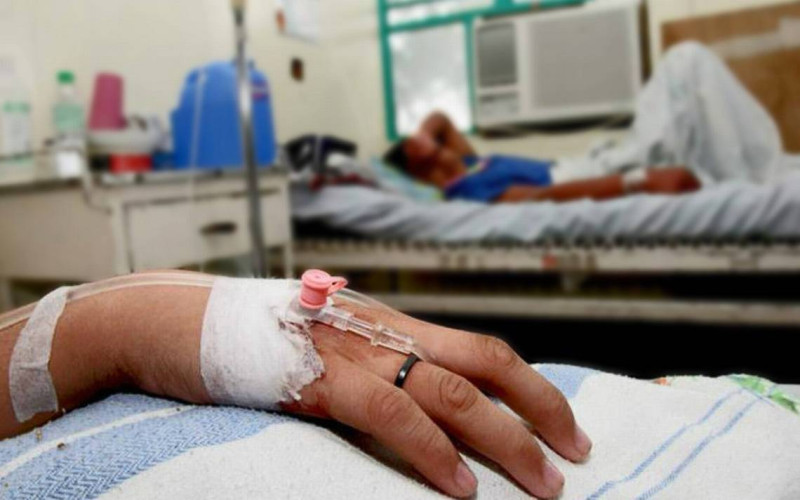 Patient admitted to the hospitalARCHIVO/LD
Amid grief for the loss of his 13-year-old daughter, urologist José Ezequiel Pérez Durán called on the authorities to take measures against the outbreak of dengue fever that continues to wreak havoc on the Dominican child population.
Perez Duran asked President Abinader to pay attention to the growing 0epidemic, about which he indicated the figures do not correspond to reality, so he asked to declare a state of emergency in the country due to increased cases.
"I am making a call to you, Mr. President (…), I understand that within 24 hours you should decree a state of emergency, where a campaign of fumigation, orientation, protocolization of the dengue fever that we have in front of us," said the doctor.
The doctor's daughter died on Friday last week after remaining in intensive care and being diagnosed with the disease transmitted by the Aedes Aegypti mosquito after being hospitalized since Wednesday morning.
He explained that the teenager arrived at the hospital "in a critical condition," so she was immediately referred to the Intensive Care Unit.
"We as parents spared neither resources nor efforts to facilitate everything that was asked of us," said the grieving father in an interview with Martina Espinal on the program Al Punto.
He indicated that, at first, they thought it was a classic dengue, but after she was intubated early Thursday morning, the infant became brain-dead at 5:00 p.m., indicating to her parents that it was too late.
The girl's father said that the child's platelets, which were at 266, reached 11 in just three days.
With a troubled expression, Perez narrated that they took the girl to receive medical attention since the first symptoms appeared on Sunday of that week. However, the pre-adolescent died days later.
"On Friday morning an attempt was made to connect her to a special dialysis machine, when the caveat was made that the girl was clinically dead, it was literally exploding her lungs, heart and kidneys. When she was connected to the machine, the girl died after two minutes, she went into irreversible arrest," he said.