Storm Tammy does not represent a danger to the Dominican Republic at the moment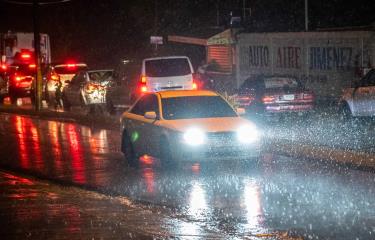 Santo Domingo.- The director of the National Meteorological Office (Onamet), Gloria Ceballos, has stated that Tropical Storm Tammy does not currently pose a threat to the Dominican Republic. She mentioned that Tammy is currently moving west at a speed of about 37 km/h with maximum sustained winds of approximately 65 km/h. While the storm is expected to move west-northwest starting Thursday night, most trajectory models indicate that it is unlikely to reach the national territory.
However, Ceballos emphasized that this is a probabilistic assessment, and trajectory models can change based on atmospheric conditions encountered by Tammy during its journey. She noted that between Friday and Saturday, the storm is expected to target the Lesser Antilles. Onamet will continue to monitor the situation as long as the system remains in the eastern region of the country.
Regarding rainfall, Ceballos mentioned that there will be rain in the region, but it will be the result of a trough that has been present in the northern part of the country for several days. This rain is associated with a frontal system over Cuba that is stationary, and while a high-pressure system prevents the frontal system from reaching the Dominican Republic, the prefrontal trough will increase rainfall in the area.