New rent law will allow tenants who don't pay to be evicted in two months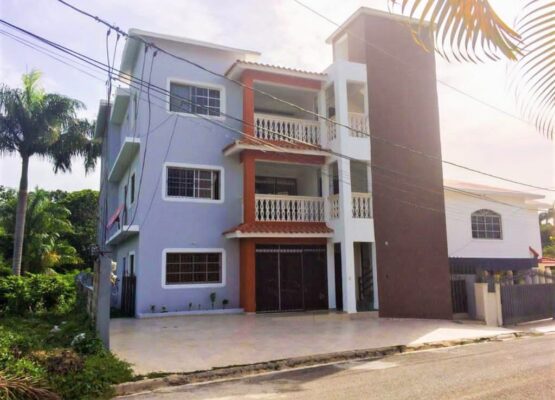 Santo Domingo—The special commission of deputies studying the new rent law decided, by majority vote, to establish a more agile process for evicting tenants who do not pay rent.
As agreed by the commission, the new provisions will create a specialized jurisdiction that will allow evictions of non-paying tenants to be executed within a maximum term of two months.
Deputy Eugenio Cedeño, president of the special commission that studies the law, explained that the jurisdiction created with the regulation will allow the designation of a peace court and a special prosecutor exclusive for tenancy matters.
"We will make a new procedure, more agile and quicker, for evictions."
Eugenio Cedeño
President of the Special Commission"
Cedeño argued that, currently, the peace courts in the country "have a backlog of work" that prevents them from prioritizing disputes between landlords and tenants, taking up to 10 years to be resolved in court.
"This new procedure will be agile, fast, innovative, and guaranteeing for both parties (landlord and tenant)," said the special commission deputy.
Delays in the justice system
In the legislator's opinion, judicial delays in resolving tenancy disputes hinder the real estate market in the Dominican Republic, causing landlords to invest less and tenants to claim more rights.
NATIONAL
What does the rent bill say about the collection of deposits from tenants?
In that sense, he valued the willingness of the team he leads to create a particular jurisdiction for tenancy and rents since, so far, no regulation has addressed the problem.
The lack of legal security, according to Cedeño, resulted in a stagnation in the development of the real estate market and has caused an increase in rents.
The report is "almost ready".
After meeting for two hours with his colleagues, the president of the special commission assured that the report of the new rental law is "almost ready" to be presented before the hemicycle.
Therefore, he said that the commission is advancing its work and meetings to have the bill approved before the end of the current congressional legislature, which is scheduled to end on January 12, 2024.
The president of the Chamber of Deputies, Alfredo Pacheco, authored the bill to regulate rentals. It was approved in the first reading last May 24 after being debated in a public consultation.