International expert: Private sector must help more to fight dengue fever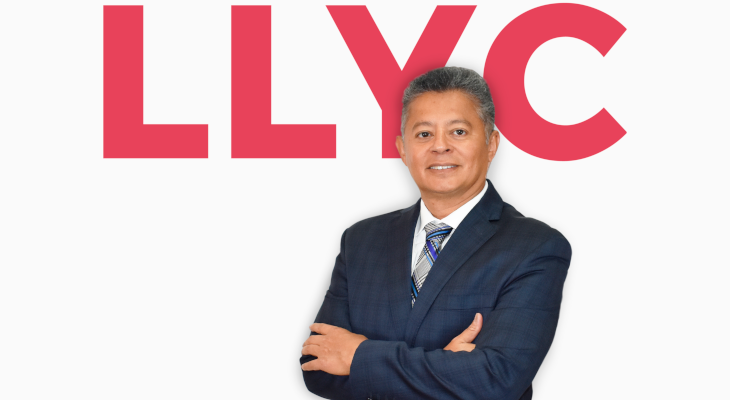 Javier Marín, director for Latin America of Llorente y Cuenca Healthcare (LLYC)
The business sector involved in the health sector cannot remain a mere spectator. It must become more involved in health care, participating in strategies and actions aimed at preventing and controlling outbreaks and epidemics, as is currently the case with dengue fever in the country.
This is the opinion of the international expert Javier Marin, director for Latin America of Healthcare of Llorente y Cuenca (LLYC) when he was interviewed during a visit to the editorial office of Listin Diario.
The specialist emphasized that the control of health conditions affecting the population is not only the responsibility of the State and that service companies, clinics, pharmaceutical companies, laboratories, and diagnostic centers must play a more empowering role in the health care of the population.
Marín was in the country participating as a speaker at the congress "Innovation, Trends and Challenges: where we must move," held last weekend by the Association of Representatives, Agents and Pharmaceutical Producers, Inc (ARAPF).
He understands that companies must stop considering only suppliers and start getting more involved in society's health care.
Effective communication
With dengue, Marín said that if companies get involved and work directly with the State, there would be better results in prevention and response and that effective communication is fundamental because, many times, the aggravation of cases of a particular disease occurs mainly because people confuse the symptoms and arrive late to the health system.
He explained that in the activity organized by ARAPF, he explained how communication can contribute to improving the reasoning of companies' impact in improving health in each country.
He said that the sustainability of health systems must be considered.
He said that sometimes it is thought that this sustainability is the responsibility of the State, without understanding that the companies involved in the sector cannot be seen only as suppliers and that the individual himself assumes a more empowered role in health care.
He pointed out that at LLYC, they study the challenges facing healthcare systems. He said that governments must establish processes to monitor what is happening and, above all, to know what the population is feeling, to analyze volumes of data, and to take immediate action.
He emphasized that social networks are of great importance in monitoring because people express themselves without filters, and they make it possible to understand what is happening in some regions of the country and about specific health conditions, including what is happening with the high incidence of non-communicable diseases.