5.2 earthquake shakes some parts of the Dominican Republic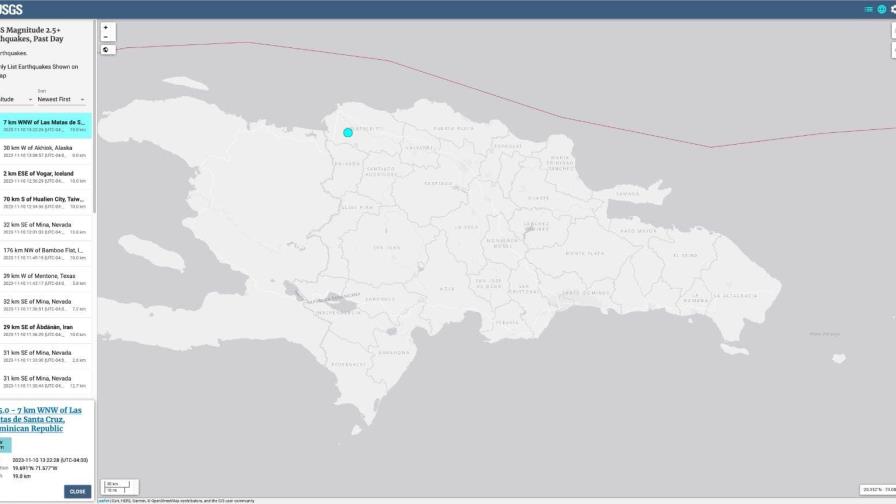 Santo Domingo.- A strong earthquake with a magnitude of 5.2 (according to the National Center for Seismology) or 5.0 (according to the United States Geological Survey) struck the Dominican Republic, with its epicenter in the Las Matas de Santa Cruz municipality, Montecristi province. The earthquake occurred at 1:20 in the afternoon and had a depth of 23 kilometers.
Geologist engineer Osiris de León noted that this was the strongest earthquake felt in the country so far this year. Reports from social media users indicated that the tremor was "very strong" in some areas of Cibao and Greater Santo Domingo. As a precautionary measure, some people evacuated buildings.