Tropical disturbance has a high probability of becoming a cyclone in 48 hours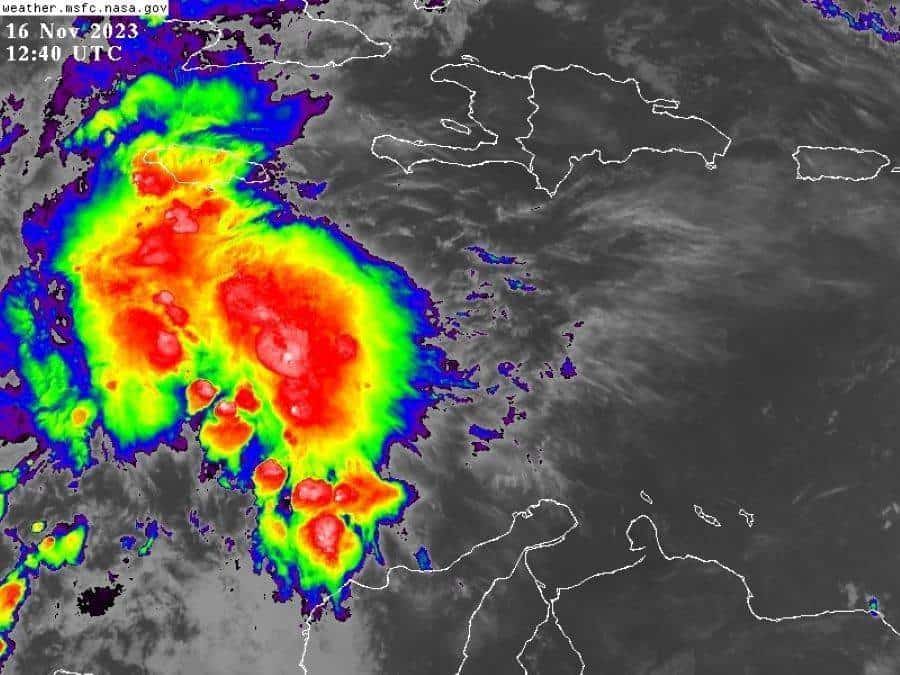 Santo Domingo.- The possibility of the low-pressure area in the Caribbean Sea becoming a tropical cyclone over the next 48 hours has increased to a 70% chance, according to the United States National Hurricane Center. The system, known as AL98, could become a tropical depression or tropical cyclone in one or two days, as conditions appear favorable.
Regardless of whether it becomes a tropical cyclone, the system is expected to bring significant accumulated rainfall over the Dominican Republic, mainly on Saturday and Sunday. The director of the National Meteorological Office (Onamet) warned of heavy rainfall that could lead to flash flooding and landslides, particularly in parts of the Greater Antilles, including Jamaica and Hispaniola (Dominican Republic and Haiti).
The Emergency Operations Center (COE) in the Dominican Republic has placed 14 provinces on alert due to the predicted effects of the tropical disturbance, with Pedernales, Barahona, Elías Piña, Independencia, San Juan, Azua, Dajabón, and Bahoruco on yellow alert, and Santo Domingo, the National District, Peravia, San Cristóbal, Monseñor Nouel, and San José de Ocoa on green alert. Authorities are urging the population to closely monitor weather updates and be prepared for possible urban flooding and other effects of heavy rainfall.