Dominican Republic, US and CARICOM support the deployment of a multinational mission in Haiti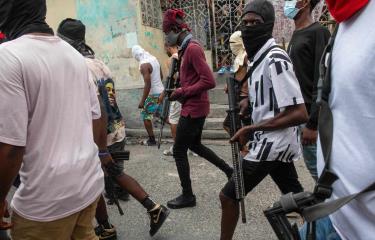 Santo Domingo.- The Dominican Republic, the United States, and the Caribbean Community (Caricom) have welcomed the authorization of the UN Security Council for a multinational mission to support security in Haiti. This comes as part of a joint declaration following the Eleventh High-Level Dialogue between the Caribbean, the United States, and Security Cooperation.
The Kenyan Parliament recently approved the deployment of a thousand police officers in Haiti to support the Haitian Police. This decision was made amid concerns about the country's security situation and extreme gang violence.
The annual dialogue, which took place in Saint Lucia, addressed various security and cooperation issues, including firearms trafficking, transnational organized crime, maritime security, and youth crime and violence. The discussions also covered regional and national efforts in the Caribbean to address human trafficking and irregular migration.
The Security Cooperation Dialogue aims to promote cooperation on regional security challenges, review progress under the Caribbean Basin Security Initiative (CBSI), and set priorities for the following year. Representatives from various U.S. agencies participated in the dialogue, along with Caricom member countries.
This collaboration reflects ongoing efforts to address security and stability in Haiti and enhance regional security cooperation in the Caribbean.