National tragedy in the Dominican Republic: about 21 dead due to rains on Saturday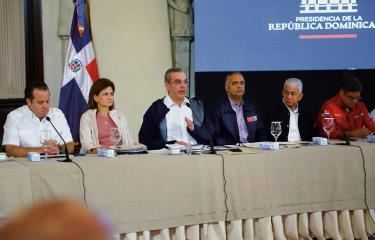 Santo Domingo.- The Dominican Republic recently experienced a tragic event with heavy rains causing floods, landslides, and other disasters, resulting in the loss of numerous lives. While official reports state that 21 people lost their lives, other sources suggest a higher count of eight additional fatalities. The heavy rains and flooding primarily affected Greater Santo Domingo and other areas of the country.
The country faced a similar situation just over a year ago, and despite investments in infrastructure, such as the storm drainage system, the recent rains overwhelmed the region. The Director of the National Meteorological Office reported that the Dominican Republic received 431 mm of rain, which was 62% more than the rainfall in 2022. These extreme precipitations caused bridge collapses, flooding, and tragic incidents, including the collapse of an overpass that claimed nine lives.
The incident has raised questions about infrastructure maintenance and preparedness for extreme weather events. Despite some preventative measures taken, the government faced challenges in managing the situation effectively, and a critical overpass remained open despite signs of impending danger. As a result, numerous vehicles were rendered unusable, and several lives were tragically lost.
Among the victims were four Puerto Ricans who lost their lives in the overpass collapse, including a prosecutor and his family. The United States Embassy in the Dominican Republic confirmed their deaths and offered condolences to their families.
This event serves as a reminder of the importance of disaster preparedness and infrastructure maintenance, especially in areas prone to heavy rains and flooding.