Government comes to the aid of producers affected by tropical disturbance in Bajo Yuna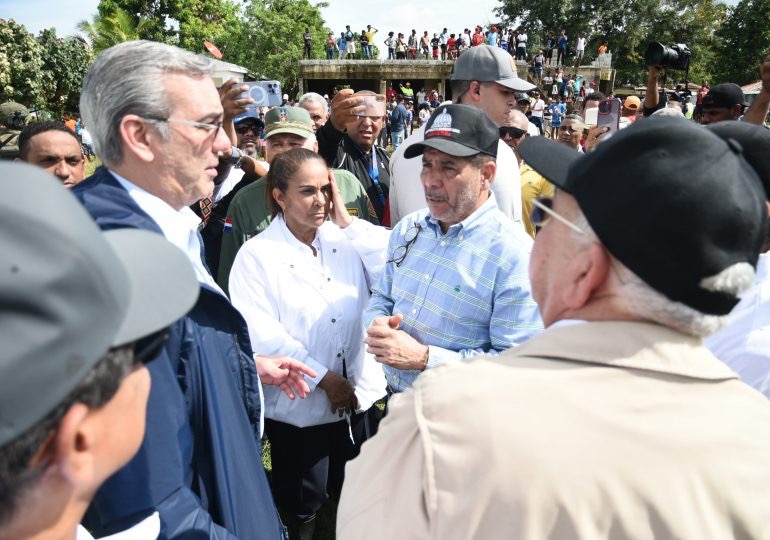 Santo Domingo.- In response to the devastating impact of recent rains and floods caused by a tropical disturbance in the Dominican Republic, President Luis Abinader has directed immediate support for the affected communities in Bajo Yuna. To assess the situation and coordinate relief efforts, the Minister of Agriculture, Limber Cruz, along with other government officials, embarked on a tour of the afflicted areas this Monday.
During the visit, Minister Cruz noted that the most significant damages were observed in rice plantations and local roads. He also mentioned that the full extent of the damage in certain areas remains unknown due to inaccessibility caused by the rising waters. Joining him were Fernando Durán, the administrator of the Agricultural Bank, Ivan Hernandez Guzmán, the director of Inespre, and Franklin Romero, the provincial senator.
The group assured that the Ministry of Agriculture is ready to respond, equipped with sufficient planting materials to replace what has been lost and the necessary heavy machinery for the task. The inspection tour included visits to the agricultural regions of Guaraguao, La Reforma, Barranquito, and Las Coles, aiming to assess the damage and initiate recovery efforts.