Medina receives tourist investors who plan to open projects on North Coast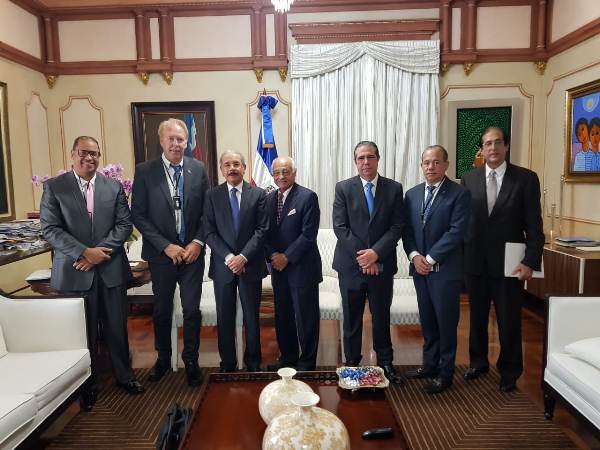 Entrepreneurs Eric Sandmael , Paul Mancini and Oscar Lora, president, CEO and COO of the Casa Linda tourism project
At the National Palace President Danilo Medina received tourism investors who plan to create new projects on the North Coast.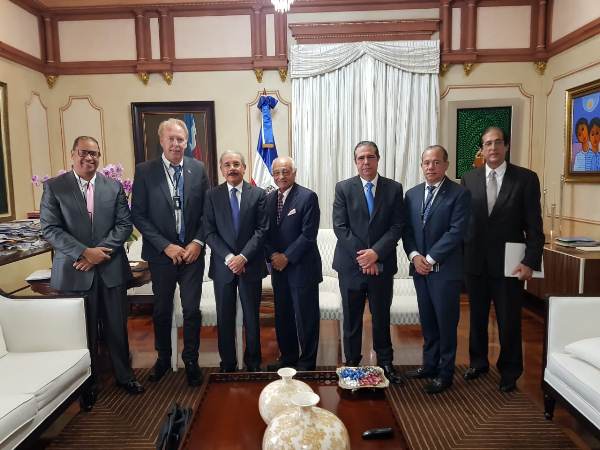 Entrepreneurs Eric Sandmael, Paul Mancini and Oscar Lora, president, CEO, and COO of the Casa Linda tourism project presented the new innovations to be developed in Puerto Plata, which, they hope, will generate great economic dynamism and more sources of employment for the Sosúa and Cabarete destinations.
The hoteliers were accompanied by the Minister of Tourism, Francisco Javier García; the vice minister of Tourism for the North zone, Julio Almonte; together with the Minister of the Presidency, Gustavo Montalvo.