National Police seizes 2 subjects for theft and attempting to burn housing in sectors of the municipality of Sosúa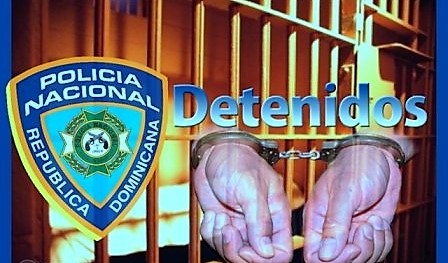 PUERTO PLATA. –  Two individuals were arrested in a fragrant crime by agents of the National Police in localities of the municipality of Sosúa, for which they will be put at the disposal of the justice in the next hours.
The first detainee is the 20-year-old Luis Orlando Martínez (Saso), who resides in the El Alto de Chila sector of the Sabaneta de Cangrejos community, who is being accused of entering a home from which he stole several items.
Martinez is accused by driver David Pérez Reynoso of having broken a window in his residence located in the Los Cartones de Montellano sector where he stole three pairs of tennis shoes, a pair of boots, a speaker, an amplifier, two caps, and four different colors of polo shirts.
In the same order, the 32-year-old worker Ramiro Alvarado De la Cruz was arrested, residing in the first street Villa Paraíso de Sosúa, since he tried to physically assault his courtesan Marisol Martínez.
Alvarado De la Cruz also tried to set fire to the residence where he lives with his wife so he was apprehended with a yellow gallon container containing gasoline inside, as well as a lighter and a knife approximately 7 inches long.