The US will contribute six million dollars for the economic development of the Northwest region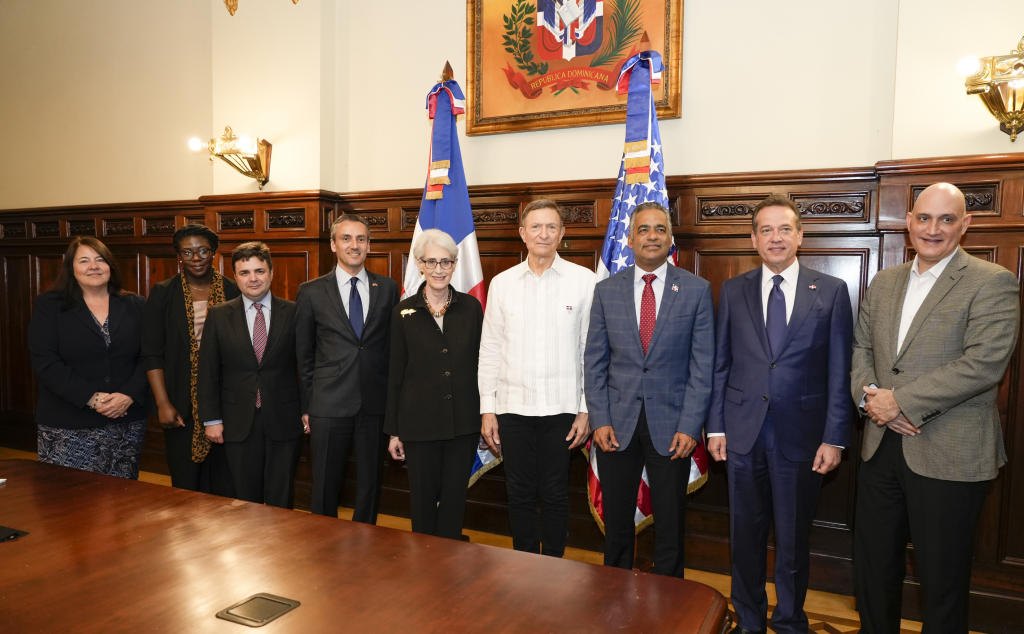 The United States declared a contribution of $6 million to "strengthen the capacities" of the Dominican Republic in attracting direct investment to the industrial sector, contributing to safe and resilient supply chains. According to the US embassy in Santo Domingo, this "commitment" resulted from a meeting between the US Undersecretary of State, Wendy Sherman, who is officially visiting the country, and Dominican officials, including the Foreign Ministers, Roberto Álvarez; Joel Santos, of the Presidency; Pável Isa, of Economy; and Víctor "Ito" Bisonó, of Industry and Commerce.
Sherman mentioned that the United States will provide technical assistance in planning and business analysis through its Agency for International Development (USAID) to identify supply chains that sustain and increase local production in the Santiago-Manzanillo corridor (north-northwest), complementing the current assistance to rehabilitate the port of Manzanillo. The initiative aims to foster economic growth and generate quality jobs in the Dominican Republic while strengthening the relationship between governments and private sectors to stimulate economic growth.
Furthermore, Sherman highlighted that the US is "proud" to work "closely" with the Dominican Republic, "a close partner of the United States in the region," to promote these initiatives. She also expressed her support for the Alliance for Development in Democracy (ADD), consisting of the Dominican Republic, Ecuador, Panama, and Costa Rica, to meet citizens' needs, promote regional trade and investment, and strengthen the relationship between governments and the private sector to stimulate economic growth.
During her visit, Sherman also met with members of Dominican civil society and professionals who participated in exchange programs supported by the US Government. She acknowledged their efforts to create a more democratic, equitable, and inclusive Dominican Republic. Additionally, the US legation in Santo Domingo reported that Sherman's visit aimed to address the "urgent situation in Haiti."