International seminar on disaster preparedness held in Puerto Plata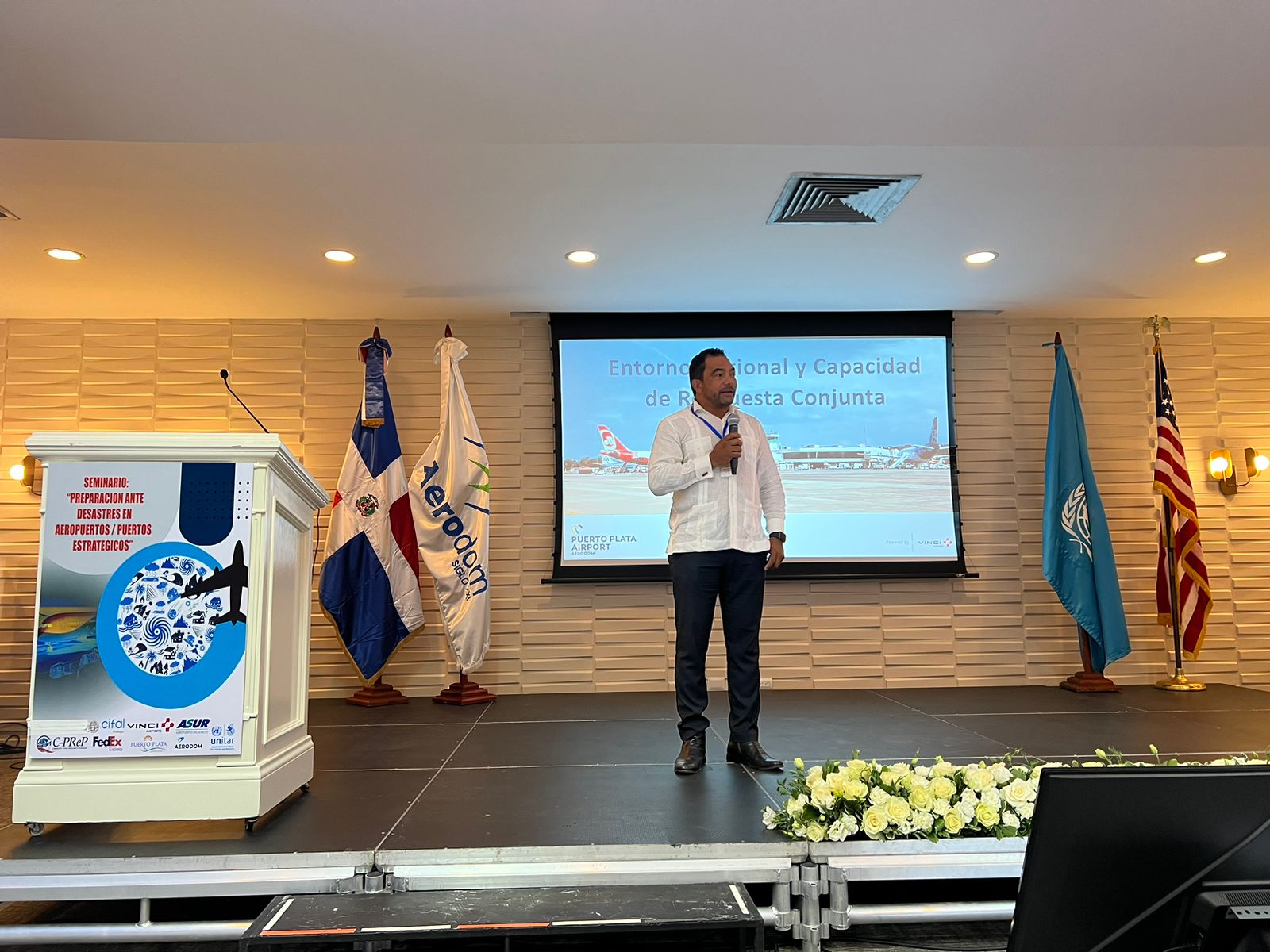 Puerto Plata.- Siglo XII Dominican Airports (Aerodom), the Association of Hotels, Restaurants and Tourism Companies of the North (Ashonorte), the Emergency Operations Center (COE), Outreach Aid to the Americas, and the Community Port Resilience Program joined forces to organize a face-to-face seminar titled "Disaster Preparation in Ports and Airports." The seminar, held for the first time in Puerto Plata, aimed to highlight the crucial role of entry points in a country's response to a disaster, particularly in a tourist destination.
The two-day seminar was part of the Disaster Preparedness and Resilience Program for Ports and Communities (C-PReP), supported by FedEx, with ongoing collaboration from Grupo Aeroportuario del Sureste (ASUR). Over 15 local and international experts participated, sharing important recommendations for ports and airports to adequately prepare for a disaster situation. Given Puerto Plata's significance as a hub for passenger, cargo, and tourism movement in the region, the seminar had a regional focus.
Carlos Rodolí, president of Ashonorte and director of Cluster Airports North of Aerodom, emphasized the vital role of airports and ports as essential centers for aid provision, evacuation, and increased passenger volume during times of crisis. Proper handling of these situations is crucial to ensure efficient aid delivery and safeguard citizens and tourists.
The seminar, held at the Hotel Gran Ventana in Playa Dorada, brought together airport operators, seaports, civil aviation authorities, civil protection agencies, the tourism community, government representatives, and private companies. Participants analyzed and conducted table exercises to prepare for the impact of hurricanes, natural disasters, and emergencies.
Over 60 in-person attendees and more than 100 virtual participants will receive a certificate from the United Nations Institute for Training and Research (UNITAR)'s International Training Center for Authorities and Leaders (CIFAL). Through practical exercises and real-world experiences shared by speakers, participants gained valuable insights to enhance their preparedness and address the logistical challenges associated with natural disasters.
The seminar concluded with the determination that local capacities for disaster risk reduction, including preparation, response, and early recovery, can be strengthened to effectively address future challenges.