Peace Corps and Partners host young entrepreneurs competition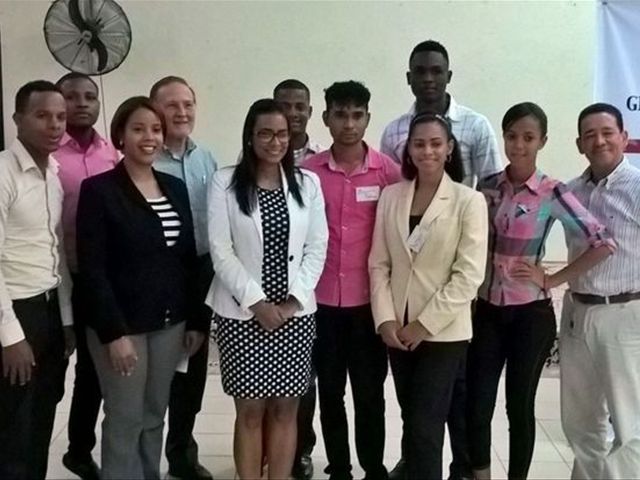 Santo Domingo.- Peace Corps in the Dominican Republic lastweek held its tenth National Competition "Build Your Dreams" forYoung Entrepreneurs.
The three-day event, held in the Retreat House John PaulII, was attended by over 45 young people from marginalized communitiesthroughout the country.
The annual competition was held in collaboration with thecompany Mondelez International, Banco BHD León, and Junior AchievementDominicana.
During the event, young people presented their businessplans to a panel of judges consisting of entrepreneurs for the chance to winone of 3 prizes of RD$50,000 donated by the BHD Leon, IMCA and DominicanWatchman, to start their own business. In addition to competition, the eventheld microfinance workshops and professional development for youth.
Among the event's guest speakers figured José IgnacioMorales Reyes "Artistico," known for his sculptures in iron – andAdrian Guzman, BHD Leon Bank vice president of Microfinance. Both speakers sharedtheir invaluable knowledge with the public.