US Labor Dept. recognizes human rights activist Sonia Pierre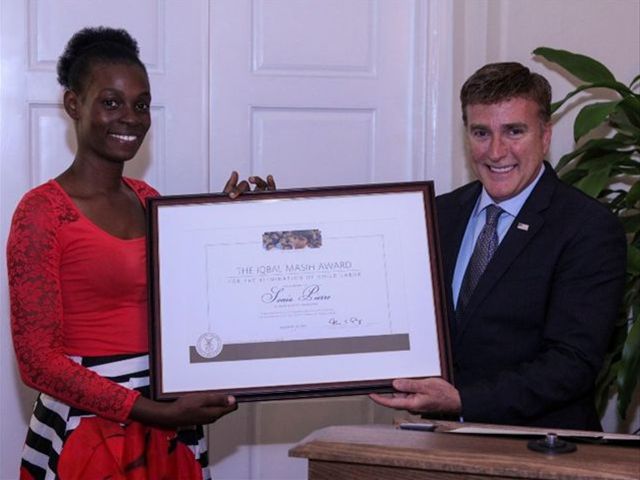 SD. – The US Labor Dept. posthumouslyrecognized Sonia Pierre with the 2016 Iqbal Masih Prize to Eliminate ChildLabor for her efforts to promote human rights.
In a ceremony at his official residence, USAmbassador James W. Brewster presented the award to Sonia's daughter, Mrs.Solange Pierre.
"As we reflect on the legacy andachievements of Mrs. Pierre's life, let us take inspiration and courage to takemeaningful action in favor of those who are the most vulnerable and whosevoices are a often the last to be heard: our children," ambassadorBrewster said at the ceremony.
Sonia Pierre passed away in 2011.