Haitian American, Dominican American collaborates in children's book about Haiti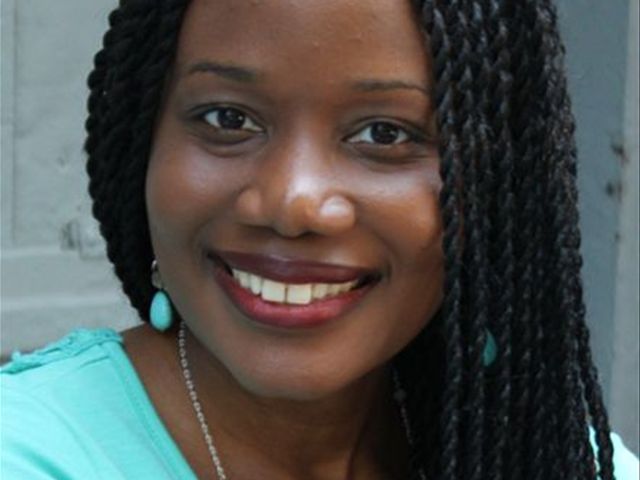 Brooklyn, NY (January 23, 2017) – January 1stmarked Haiti's 214th Anniversary as the second oldest independent nation in theworld. To celebrate, Haitian American Author Cindy Similien-Johnsoncollaborated with Dominican American Artist Paola Velez on a children's bookabout Haiti. Aptly named, "Haiti Is," the book is written in quietand poetic tones and accompanied with colorful illustrations, celebratingchildhood memories of the beauty and wonder of Haiti.
Ms. Similien-Johnson fondly remembers thefirst time she visited her grandmother as a child in Haiti. She said,"Growing up, the media's portrayal of Haiti did not align with what I hadseen as a child. It's still a beautiful country despite its current struggles.This book is my way of paying homage to my grandmother and revealing thecaptivating charm and beauty of Haiti."
Ms. Similien-Johnson met Dominican ArtistPaola Velez nearly seven years ago at a church in midtown Manhattan. Severalyears later, they reconnected, particularly after the news of hundreds ofHaitians who resided in the Dominican Republic faced threats of deportation.
They decided to collaborate on this projectto show that there's beauty and power when two different cultures come togetherfor the common good. Ms. Velez said, "Art and literature can impact andchange how the world views minorities." Ms. Similien-Johnson agreed, andadded, "The intersection of literature and art can empower men, women, andchildren to think and act courageously on how they can make a difference intheir own communities and the rest of the world."
A graduate of Barnard College-ColumbiaUniversity, Ms. Similien-Johnson is a recent recipient of the Caribbean LifeImpact Award, which celebrates Caribbean and Caribbean-Americans who areleaders in their industries and communities, and whose efforts make New Yorkand the Caribbean community a better place.
"Haiti Is" is now available on Amazon.com.The Book Reading and Signing will be held on Sunday, February 19, 2017 inBrooklyn, NY. For more information, and to RSVP, visitHaitiIsBook.eventbrite.com.