J-Lo, A-Rod visit children at Dominican shelter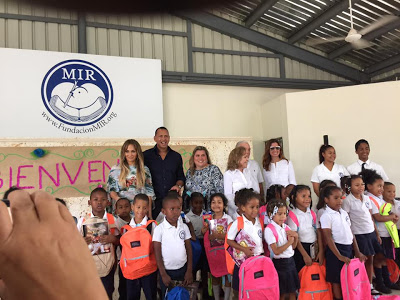 Photo victor Informando.com.do
La Romana, Dominican Republic.- Singer and actress Jennifer Lopez and boyfriend  Alex Rodriguez, on Monday visited an  a foundation which shelters children of impoverished parents in La Romana (east), where they delivered school supplies, local media report.
J-Lo and A-Rod, who retired from Major League Baseball last year, shared with the children in the facilities of the Mir Foundation, headed by Lian and Lyanne Fanjul, who noted that one of López's "great passions" Is to help youngsters.
The two celebrities shared with the children and adolescents who study at the shelter, according to several reports by Dominican media outlets.