Juan Luis Guerra, one of the artists who opened the "North Sea Jazz Festival" in Curaçao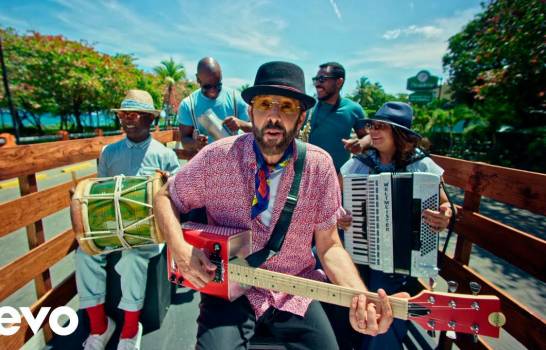 Images of the video clip of "Lamp pa 'my feet" by Juan Luis Guerra (YOUTUBE / JUAN LUIS GUERRA)
This is the fourth time that Juan Luis Guerra is part of the renowned festival
He was the only Dominican to appear in the Caribbean event edition
Juan Luis Guerra was one of the expected guests of the multicultural show "North Sea Jazz Festival" in Curacao.
The master of Dominican music and his orchestra 440 was one of those responsible for kicking off the festival on the night of August 29.
As an example of the love he receives on this Caribbean island, this is the fourth time that the composer attends the festival with his musical successes such as "La Bilirubina," "La Llave de mi Corazon," and "I Hope It Rains Coffee."
Luis Guerra has been invited in 2011, 2014, 2016 and 2019.
"Our fourth presentation at the @curacaonorthseajazz festival! They leave us with a heart in love! Thank you, Curaçao!" JLG wrote on his Instagram account with photographs that showed the excitement of people.
"The organization is pleased to announce that Juan Luis Guerra, the favorite of the public, will also be present on the opening night of the Curacao North Sea Jazz Festival on Thursday, August 29," the organization highlighted on its website before the big night.
On the second day, Pitbull, Kenny G, and Black Eyed Peas will perform.
In the ninth edition, other weight artists complete the billboard, with JLG being the only Dominican: Earth Wind & Fire, Nicky Jam, Maroon 5, Mariah Carey, Maxwell, Third World, Aloe Blacc, David Sanborn, David D'Primera, Inner Circle, Michael McDonald, Gladys Knight, and Aymée Nuviola.
The presentation of Guerra coincided with the premiere of his video clip "Lamp pa 'my feet" from his album "Literal."
Other visual works that emerge from the production are "Kitipún" and " I Love you more."