Dominican girls the youngest to marry in LatAm, Caribbean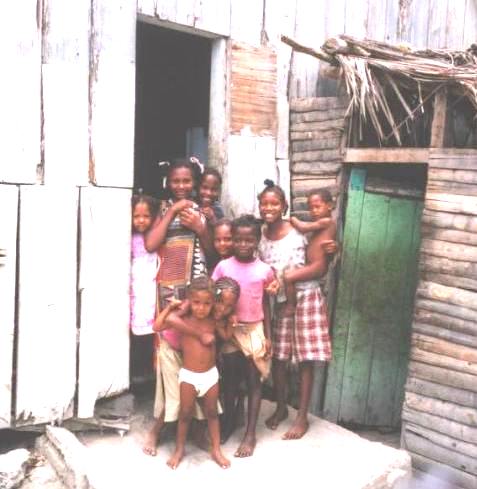 Kids having many kids.
Santo Domingo.- The Dominican Republic along with Nicaragua rank first in adolescent and teen girls bound by civil or common law marriage in Latin America and the Caribbean.
The dire ranking is in the study "Spoused girls, characterization of forced child marriage in Azua, Barahona, Pedernales, Elías Piña and San Juan provinces," by the NGO Plan International Dominicana (Plan RD).
The study reveals that one in five adolescents, or 23.4%, aged between 15 and 19, is currently married or married to a man 10 years older and that 12.5% ​​of Dominicans between 20 and 49 married or joined before the age of 15 and 37% before the age of 18.
"Although a person may think that a girl who marries or joins because she is free to decide, the study found that there's no such freedom. Forced child marriage is the result of intrafamily violence, the expectation of emancipation or the opportunity for negotiation that families establish as an opportunity to escape poverty," said Jeannette Tineo, who authored the research.
The warning is also from Plan RD's national counselor on Gender and Inclusion, Santa Mateo, who calls the issue of poverty one of the main reasons why most girls marry at a very young age.
"We say it's a forced marriage because the girls are forced to marry to solve the situation of violence that they experience in their homes, they want to solve the poverty issue. Our girls are forced to make a decision that doesn't correspond to their age."
"I got married because I had to leave my house. I couldn't stand living there any longer. They fought over everything, even beat me. I couldn't even go out into the yard without explaining. That's no life," said one of the girls interviewed by Plan RD.