Dominican Govt. willing to furnish hospitals on Haiti side of border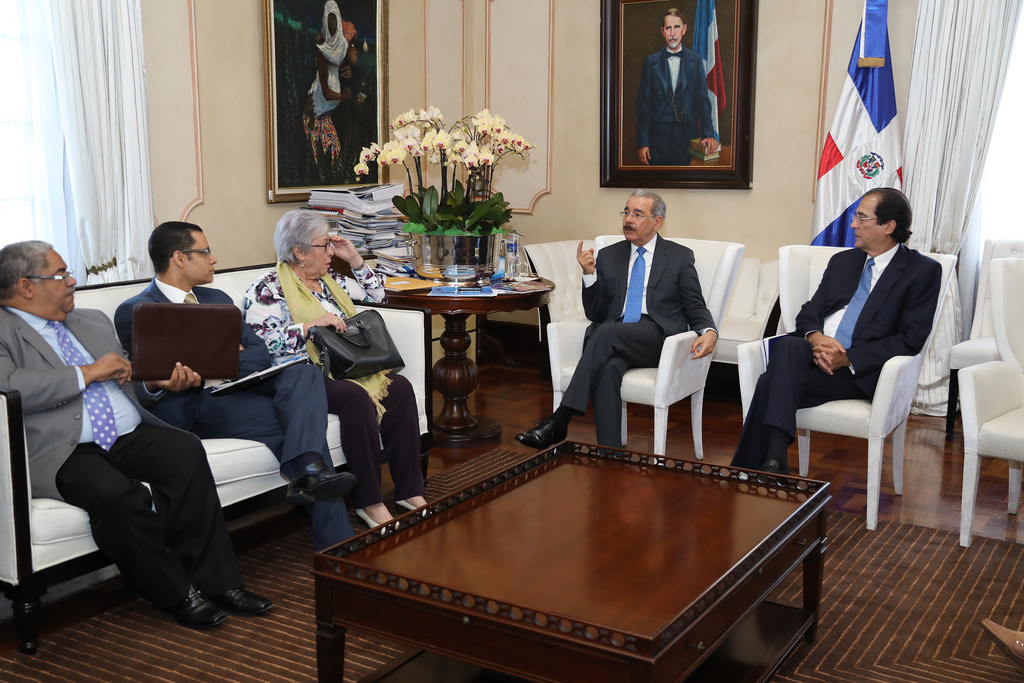 A. Guzman, 3rd from left, D. Medina, 2nd from right
Santo Domingo.- Dominican Republic is willing to furnish the hospitals being built in Haiti's border area, to improve that country's health services and soften the impact that Haiti's migrant population's demand for health care has on the Dominican health sector .
Public Health minister Altagracia Guzmán made the announcement Tues. and said that with the European Union's new authorities the project on whose discussion started years ago to build five hospitals at the border area has resumed.
"We have resumed the project with the new representative of the European Union and we even talked with the President (Danilo Medina)) and the country is willing, if the European Union provides the construction, to equip them," she said during a press conference in the National Palace.
She said the lack of services on the Haitian side prompts Haitian women to come to the country in search of assistance. "Definitely Haiti has to improve access to health services, because that impacts us and that measure goes hand in hand with the measure of migratory control."