Dominican slugger Pujols blasts two homers, makes history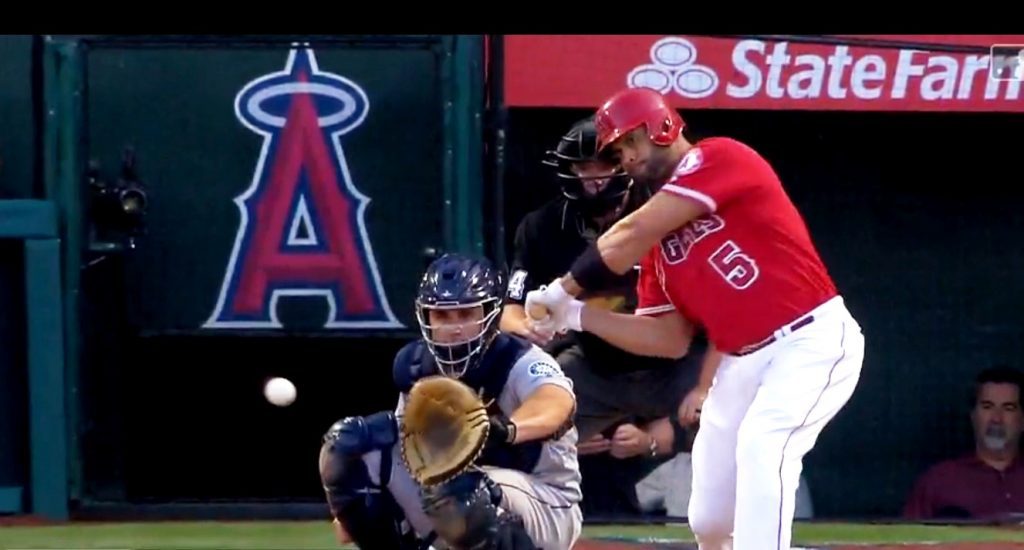 A. Pujols. Photo elnuevodiario.com.do
Los Angeles.- Dominican slugger Albert Pujols hit two homers to tie Ken Griffey Jr. in sixth place on the all-time list with 630 roundtrippers , as the Los Angeles Angels battered Seattle Mariners 11-2.
Pujols hit a two-run homer in the first inning and a solo shot in the sixth.
With two home runs and three hits total, Pujols passed Rod Carew and pulled even with Rickey Henderson on one all-time list and tied Ken Griffey Jr. on another.
It was the 50th game of his Major Leagues career in which Pujols, who went 4-3 with two runs and two RBIs, got more than one consecutive homer along with Justin Upton in the sixth inning.