Troon will manage the Cocotal Golf & Country Club in Punta Cana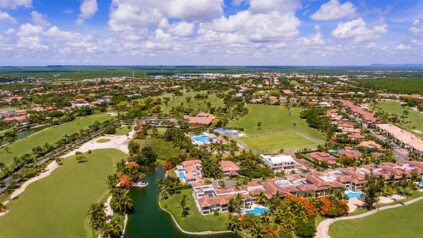 Troon, a leading company providing hospitality and leisure services for golf and golf clubs, has been selected to manage Cocotal Golf & Country Club in Punta Cana, Dominican Republic. Under the agreement, Troon Golf, Troon's resorts, and the daily fee division will oversee operations related to golf, including agronomy, retail, marketing, and sales at the club. Cocotal Golf & Country Club, owned by the renowned international hotel company Meliá Hotels International, features 27 golf holes designed by the Spanish champion Pepe Gancedo, known as the "Picasso of Golf."
Zack Vervaecke, Troon's Chief Operating Officer, expressed his delight at being selected for the management of Cocotal Golf & Country Club. He believes that Cocotal is a true gem in the Caribbean, with its stunning natural beauty and unique facilities. He added that Troon is looking forward to working with Meliá Hotels International to enhance the golf experience for guests staying at the adjacent resorts and take Cocotal to new levels of excellence.
Cocotal is located on the Costa del Coco, just a few steps from five of Meliá's luxurious all-inclusive properties. Guests staying at Paradisus Palma Real, Meliá Punta Cana Beach, Meliá Caribe Beach, and Garden Suites by Meliá only pay for golf cart and/or club rental. The green fee and food and beverages are included during the game at the bar cart. Guests at the new Falcon's Resort by Meliá will be subject to an additional green fee for golf.
Francisco Camps, Area General Manager at Meliá Hotels, Dominican Republic, expressed his pleasure in partnering with Troon to bring their unparalleled experience in golf and hospitality management to Cocotal Golf & Country Club. He believes that with Troon's assistance, Cocotal will continue to provide an exceptional experience for guests while strengthening its commitment to sustainability and environmental responsibility.