Dominican Domingo German pitches perfect game in Major Leagues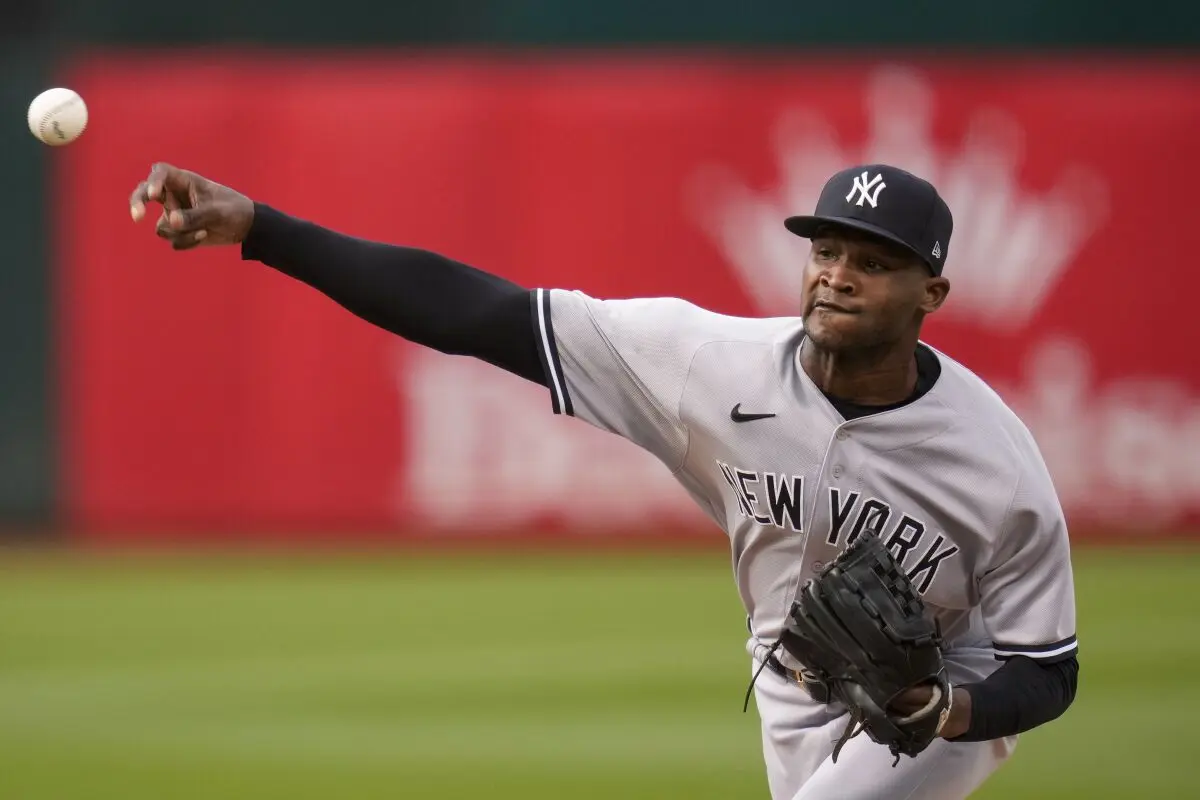 New York Yankees pitcher Domingo Germán became the first Dominican to pitch a perfect game in the history of the Major Leagues, and he did so in his team's 11-0 victory over the Oakland Athletics.
The Dominican needed only 99 pitches to retire all the batters he faced in a majestic opening in which he struck out nine times, obviously without allowing any liberties.
The last out of the game was precisely against another Dominican, Esteurys Ruiz, who hit the ball hard but in front of the third baseman and was retired by way of 63 to complete the feat.
So far this season, Domingo German has lived a carousel. He was suspended for using a substance not allowed for pitchers during a game, and before this outing against the Athletics, he had been beaten by the Boston Red Sox.
Although seven Dominicans had pitched a no-hitter in a game in the Major Leagues, none had done so in the perfect frame.
Dominicans who have thrown no-hitters
1. J. Marichal (SF) vs. HOU /15/06/1963
2. R. Martínez (LAD) vs. MIA /14/07/1995
3. J. Jimenez (STL) vs ARI /25/06/1999
4. U. Jimenez (COL) vs ATL /17/04/2010
5. F.Liriano (MIN) vs CWS /03/05/2011
6. E.Santana (LAA) vs CLE /27/07/2011
7. E. Vólquez (MIA) vs ARI / 03/06/2017