Dominican Republic defeats Puerto Rico and goes for gold in men's basketball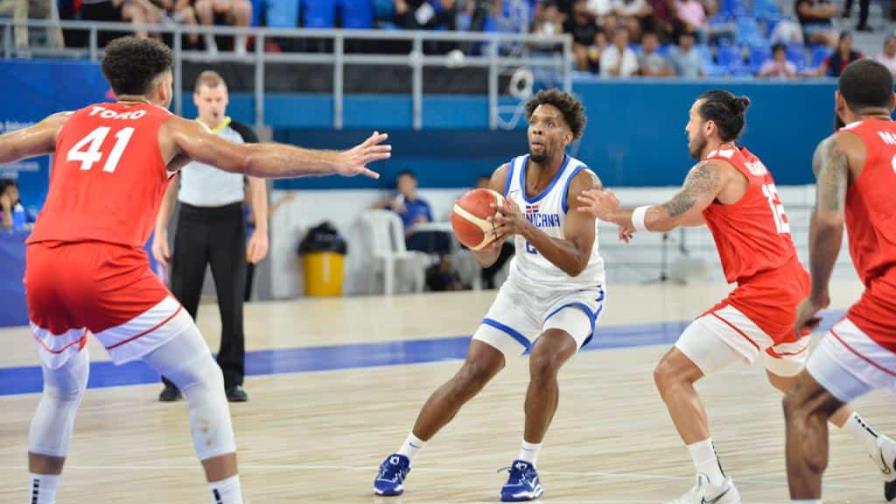 Santo Domingo.- The Dominican Republic men's basketball team secured their spot in the final of the San Salvador 2023 Central American and Caribbean Games by defeating Puerto Rico on Tuesday night. The Dominicans emerged victorious with a final score of 91-84, propelled by a strong performance in the last quarter where they outscored their Puerto Rican counterparts 32-20.
In the first half, the Dominican team led by Néstor García held a narrow lead of 25-22. However, they faced a setback in the second half, trailing behind with a score of 46-39 at the National Gymnasium as Puerto Rico gained momentum with a 24-14 advantage.
As the fourth quarter commenced, Puerto Rico held a 62-59 lead, but the Dominican team made a remarkable comeback to secure their place in the gold medal match against Mexico. The highly anticipated final is scheduled for Wednesday at 9:30 PM, providing a thrilling Dominican night of basketball. Mexico earned its spot in the final by defeating Nicaragua with a score of 83-69.
Leading the offensive charge for the Dominicans was Luis Santos, who contributed 21 points. He was closely followed by Víctor Liz and Gerardo Suero, both scoring 15 points, as well as Jhonatan Araujo with 12 points and Juan Guerrero with 11 points.
On the Puerto Rican side, Dimencio Vaughn and Jorge Pacheco stood out with impressive performances, both tallying 20 points each. Ángel Matías also made a significant contribution with 17 points. Despite their efforts, Puerto Rico will not be able to defend their crown achieved in Barranquilla 2018 and will instead compete for the bronze medal.
The Dominican Republic has a history of success in the Central American and Caribbean Games, having won the gold medal in the basketball tournament in both the 1998 Games held in Maracaibo and the 2002 Games in San Salvador.