The Queens of the Caribbean remain undefeated in San Salvador 2023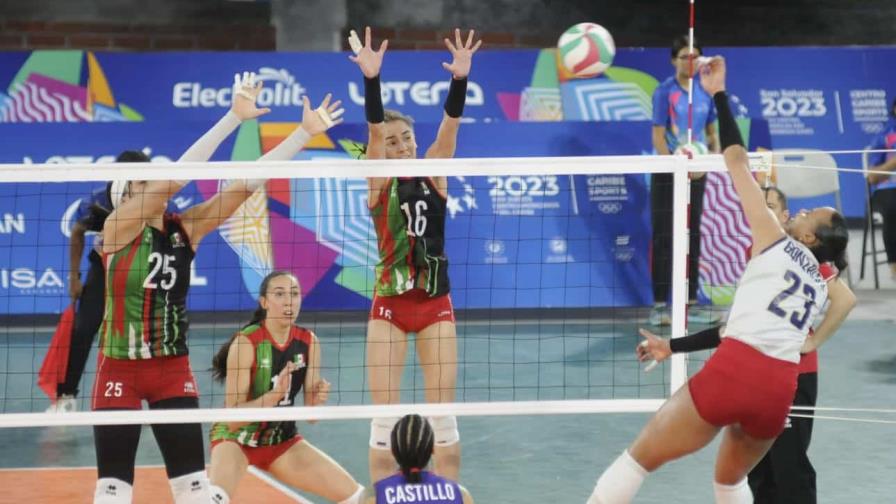 Santo Domingo.- The senior volleyball team of the Dominican Republic continued their unbeaten streak with a resounding victory over Mexico, winning three sets to zero (25-23, 25-18, and 25-13). This match, which took place in Group A, was part of the Women's Volleyball Tournament at the Central American and Caribbean Games held in San Salvador.
Next up for the formidable Caribbean team is a match against Puerto Rico at seven o'clock in the evening on Wednesday.
Gaila Gonzàlez and Brayelin Martínez spearheaded the Dominican offensive attack, each contributing 13 points, while Yonkaira Peña added 11 points to the scoreboard.
Throughout the three sets, the Dominican team displayed remarkable superiority over their opponents, unleashing powerful shots from their attackers. The blocking department was masterfully led by Jineirys Martínez and Geraldine Gonzàlez, who made significant contributions to the team's success.
Once again, Brenda Castillo showcased her defensive prowess, while Niverka Marte delivered an impressive performance in the setter position.
Manager Marcos Kwiek made strategic player rotations to ensure their freshness, with an eye toward the upcoming stages of the tournament.
Despite their loss, Mexico, currently ranked 19th in the world, showcased some notable offensive moments. Melanie Parra stood out with 14 points, while Andrea Rangel contributed six points.
During the game, the Dominican Republic maintained a 38 percent success rate in attacking, while Mexico achieved 30 percent. The Caribbean team also dominated in blocking, with a 45 percent success rate compared to Mexico's 22 percent.