Marileidy Paulino wins gold and sets a new Central American record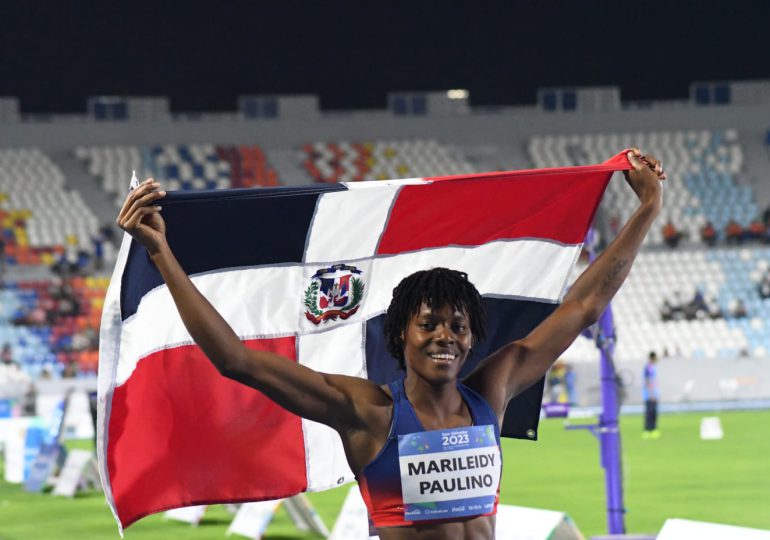 Santo Domingo.- Marileidy Paulino's victory in the women's 400-meter event at the Central American and Caribbean Games in San Salvador in 2023 was a remarkable accomplishment for the Dominican sprinter. Not only did she secure the gold medal, but she also made history by breaking the longstanding record set by Aurelia Penton of Cuba at the Central American and Caribbean Games in Medellín back in 1978. Penton's record time of 50.56 seconds stood for over four decades until Paulino surpassed it with her impressive performance.
Marileidy Paulino, known for her speed and determination on the track, has been a rising star in the world of athletics. Her success extends beyond the Central American and Caribbean Games, as she has also made her mark on the world stage. She has won medals at both the World Athletics Championships and the Olympic Games, showcasing her talent and competitive spirit.
In addition to her individual accomplishments, Paulino has also contributed to the Dominican Republic's success in team events. She already possesses a medal in the 4×400-meter mixed relay, further solidifying her reputation as a versatile and valuable athlete.
Marileidy Paulino's achievements have not only brought glory to herself but have also inspired and uplifted the entire Dominican Republic. Her dedication, perseverance, and exceptional performances serve as an inspiration to aspiring athletes and a source of national pride.