Queens of the Caribbean defeat Cuba and remain undefeated in the Norceca Final Six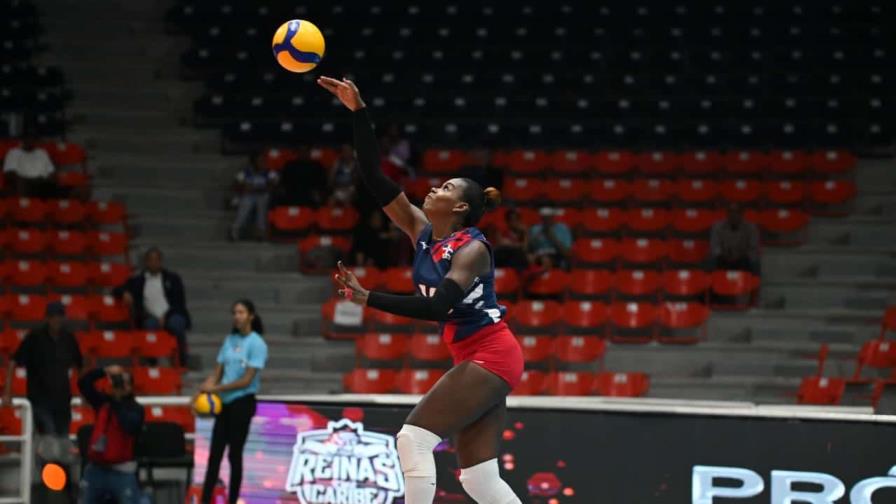 Santo Domingo.- In the Norceca Panam Final Six Cup held at the Ricardo Gioriver Arias Volleyball Palace in the Juan Pablo Duarte Olympic Center, the Dominican Republic's sextet achieved an undefeated record (2-0) by defeating the Cuban team in a hard-fought five-set match.
Dubbed 'The Queens of the Caribbean,' the Dominican team overcame challenges in the second and fourth sets to secure a victory with a final score of 25-14, 21-25, 25-16, 22-25, and 15-10. The tournament is dedicated to the Dominican Women's Volleyball Team that won gold at the Santo Domingo 2003 Pan American Games.
Under the leadership of Marcos Kweik, the Dominican team fielded a lineup consisting of Gaila González, Madeline Guillén, Yonkaira Peña, Niverka Marte, Geraldine González, and Lisvel Eve Mejía.
The Dominican team excelled in blocks (46-35) and serves (105-88), while the Cubans led in attacks (127-106).
Gaila González continued to be the driving force behind the Dominican offense, contributing 18 points, followed by Yonkaira Peña (17) and Vielka Peralta (9).
For the Cuban team, Dezirett Madan led with 21 points, supported by Greisy Fine with 14 points.
González expressed her gratitude after the match, acknowledging her teammates' focus and determination to achieve their goal of retaining the crown.
Teams from Cuba, Mexico, Canada, the United States, Puerto Rico, and the host Dominican Republic are participating in the event.
On the same day, Mexico secured its first victory by defeating Canada three sets to one (25-22, 25-20, 17-25, 25-18), while the United States outperformed Puerto Rico with a 3-0 win (25-12, 25-15, 25-7).
Due to the impact of tropical storm Franklin, event organizers announced that a statement would be issued to provide updates on the upcoming days of the tournament.