Travelers continue trek toward a Dominican romance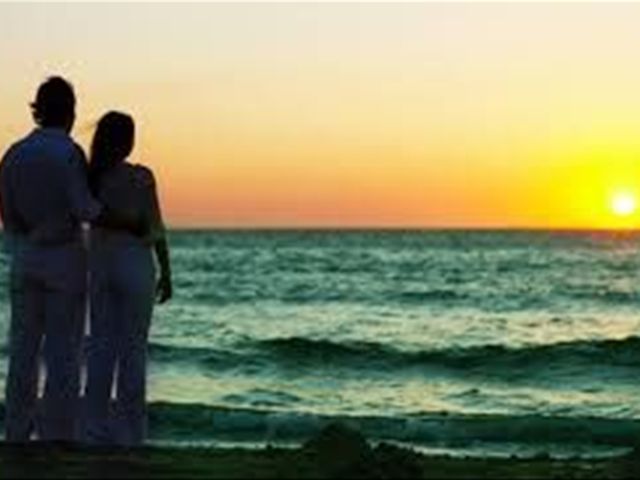 Santo Domingo /PRNewswire/.- Romance travel isa multi-billion dollar industry that is predicted to continue growing in 2017,according to Travel MarketPlace. As the market becomes more crowded, DominicanRepublic continues to set itself apart from the competition with its enchantingmix of cultures, white-sand beaches, sweeping landscapes, charm of historiccities and the adrenaline-pumping adventure found throughout the island.Couples still want an idyllic destination and white sand beaches to celebrate ahoneymoon, anniversary, Valentine's Day or any other romantic occasion, but nowalso want more. Trends include multiple destinations, adventure and wellness.
"Dominican Republic's natural beauty,breadth of attractions and world-class accommodations across our country make aone-of-a-kind destination for couples," said Magaly Toribio, MarketingAdvisor for the Dominican Republic Ministry of Tourism. "Whether spendinga day on one of our pristine beaches, taking advantage of our world-class spaand wellness facilities or participating in an adrenaline rushing activity,visitors can't help but fall in love with our beautiful country and its warm,hospitable people."
Read on to learn what awaits you on yourromantic getaway to Dominican Republic:
Accommodations fit for two
From opulent beachside resorts to rusticretreats tucked away in the countryside, Dominican Republic offers a plethoraof accommodations to suit all tastes and budgets. In Punta Cana, all-inclusiveresorts are a budget-friendly option for sun seekers that offer easy access topristine beaches, fine dining and entertainment all contained within theproperty. On the north coast, resorts ranging from small boutiques to expansivehotels provide respite to travelers visiting towns including Puerto Plata,known for surfing and water sports, or charming locales like laid-back LasTerrenas, a former fishing village now known for its friendly expat communityand European-inspired charm.
On the country's southeast shore, the beachsidecommunity of La Romana is home to high-end accommodations that attractcelebrity couples including Beyoncé and Jay Z. From upscale hotels to luxeprivate villas, La Romana offers a wide range of accommodations that exudeupscale sophistication. Not to mention the area is home to world-class golfcourses, a horseback riding complex, three polo fields and a 245-acre shootingfacility.
Nature lovers will be smitten with the serenebeauty of the Samaná peninsula on the northeast coast. What adventurous couplewouldn't want their own private tree house? A tree house village in Samanáoffers an open-air retreat perfect for outdoors enthusiasts, with rooms sethigh above the jungle floor.
In Santo Domingo, the country's capital,metropolitan sophistication meets old-world charm. Downtown hotels keep couplesclose to the action, with topnotch shopping just minutes away from many of thecity's most highly rated accommodations. In Santo Domingo's Colonial City,couples can step back in time for a romantic stay in renovated colonial-eraresidences along the cobblestone streets of the First City in the New World.
Reconnect in nature
The couple that takes on adventures togetherstays together, and Dominican Republic is full of ways to keep your heartsracing. In Cabarete, conquer the waves during a private surf lesson, or stretchyourselves to new heights together with a private yoga class. DominicanRepublic's north coast is the adventure hub of the country, home to the Saltosde Damajagua—a series of 27 waterfalls and a physical challenge that's certainto bring couples closer together. Take in the waterfalls by hiking up amountain and then jumping and sliding from waterfall to waterfall on the wayback down. Other pulse-pumping adventures include canyoning, windsurfing,ziplining and more. In Samaná, couples can step off the grid entirely,traveling by boat to Los Haitises National Park to tour the mangroves and cavesengraved with ancient pictoglyphs from the pre-colonial Taino Indians.
The central regions of Jarabacoa and Constanza,virtually untouched by tourists, are a breathtaking tapestry of lush greenvalleys set against a mountainous backdrop. Thrill-seeking couples canparaglide over the valley and take in stunning waterfall views from 4,000 feetabove ground. Local eco-lodges and tour operators offer rustic accommodationsin addition to organizing tours and activities such as rafting down the Yaquedel Norte River, mountain biking, horseback treks to nearby waterfalls andhiking up Pico Duarte, the highest peak in the Caribbean.
City sophistication
Wine and dine in the capital city with privatetastings in Santo Domingo's wine cellars. In the historic Colonial City, aUNESCO World Heritage site, couples can enjoy dining al fresco in the PlazaEspaña while taking in panoramic views of landmarks such as the ColumbusAlcazar. Explore the charm and history of Santo Domingo with visits tocathedrals, museums and numerous other historic monuments.
In the city of Jarabacoa, reserve your tablefor a romantic mountaintop dinner in a revolving restaurant that overlooks thecity and the verdant valley below.
Luxury on the water
For the couple that wants to be pampered, spatreatments are plentiful at the hotels and resorts along Punta Cana's easterncoastline. For a truly unique spa experience, the Punta Cana spa boat offerstreatments from the comfort of a double decker boat. Let a sea of tiny fishperform a one-of-a-kind foot exfoliation treatment, or engage both the mind andbody in a series of stretching and breathing exercises while overlooking thewater.
Couples can also charter private yachts toexplore the nearby islands of Saona or Catalina, for a truly luxurious daytrip. For an unforgettable airborne experience, book a sunrise hot air balloonride over Punta Cana. Take in the beauty of the morning sky over the ocean,complete with champagne upon the ride's conclusion.
Ready to plan your romantic escape to DominicanRepublic? Find hotel information, tours, events and more atwww.GoDominicanRepublic.com.
About Dominican Republic
Surrounded by the Atlantic Ocean on the northand the Caribbean Sea on the south, our lush tropical and paradisiacal countryboasts nearly 1,000 miles (1,575 km) of coastline, 250 miles (402 km) of theworld's top beaches, magnificent resorts and hotels, and a variety of sports,recreation and entertainment options. Here you can dance to the pulse poundingthrill of the merengue, renew in our luxurious and diverse accommodations,explore ancient relics of centuries past, delight in delicious Dominicangastronomy or enjoy ecotourism adventures in our magnificent national parks,mountain ranges, rivers and beaches.
Known for our warm and hospitable people,Dominican Republic is a destination like no other, featuring astounding nature,intriguing history and rich cultural experiences like music, art and festivals,plus uniquely Dominican specialties such as cigars, rum, chocolate, coffee,merengue, amber and larimar.
Dominican Republic features the best beaches,fascinating history and culture, and is a chosen escape for celebrities,couples and families alike.
Visit Dominican Republic Ministry of Tourism'sofficial website at: www.GoDominicanRepublic.com.