Medina breaks ground on 730-room Royalton Bavaro Hotel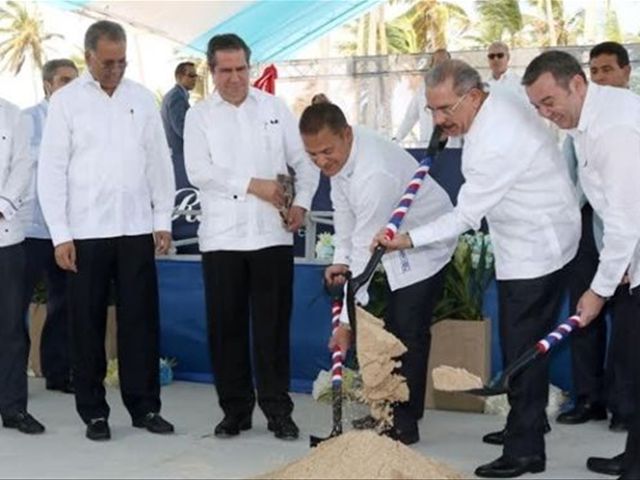 Punta Cana, Dominican Republic.- PresidentDanilo Medina broke ground Wednesday for a 730-room Royalton Bavaro Hotel at Arena Gorda (east), with funding from the State-owned Banreservas bank and is expected to create1,500 direct jobs, to be at a cost of US$200 million.
Banreservas administrator Simón Lizardo said thebank's participation in the initiative renews its decision to support the Caribbean'sleading tourist destination and one of the most important areas for nationaldevelopment.
He said tourism accounts for one of everythree dollars that enter the country as Direct Foreign Investment and that aroundsix million people visited the Dominican Republic just in 2016 and generatedmore than US$6.7 billion in income.
"The Reservas bank recognizes the tourismsector's importance and continues its commitment to its development throughfinancing for projects like this one at Royalton Bavaro, which we are certainof with the experience and trajectory of a group like the Sunwing Travel Group,plus our institution's strategic support, has guaranteed success."