Dominican Rep. announces developments, boasts strong tourism statistics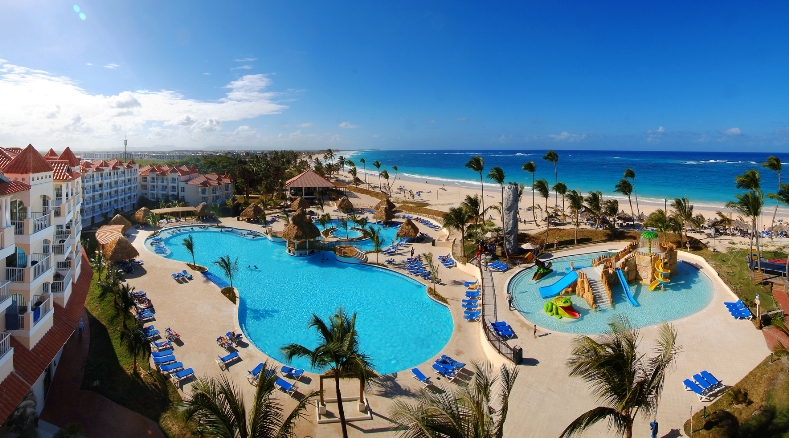 Premium
Punta Cana, Dominican Republic (GLOBE NEWSWIRE). — Tourism industry executives at this year's Dominican Annual Tourism Exchange (DATE) conference announced several developments for the future of the country and expressed great enthusiasm for the projects to come. Radhamés Martínez Aponte, Vice Minister of Tourism, opened the event with several updates about Dominican Republic's overall tourism health and news in each major sector within the country.
Tourism Growth
Dominican Republic announced an impressive 6.4 percent increase in 2016 for overall tourism to the country, up from 5.8 percent in 2015. This resulted in a total of 6.1 million tourists, a number that exceeds the original projection by 100,000. This ten percent increase from 2015 is just one of the many elements driving the overall growth of the economy, which is leading all others in the Caribbean with 6.6 percent growth among all sectors in 2016. The United States remains the largest source market for Dominican tourism with 2.1 million visitors in 2016, and Canada following with 772,000.
Hotel Announcements
Dominican Republic's hotel occupancy rate is 78 percent, up 18 percent from last year. According to Martínez Aponte, this is in large part to the 5,400 new hotel rooms that became available in 2016, a record growth number for recent history. In addition, Puerto Plata (90 percent occupancy) and Santo Domingo (74 percent occupancy) saw significant increases, helping further drive this number.
The growth does not stop there. Dominican Republic saw 69 new projects approved and will break ground to add and / or update existing hotel rooms in 2016. Once these reach completion, the country will add 8,000 new rooms.
Dominican Republic is pleased to see a reinvestment in long-standing hotel brands. Eden Roc is working to update all rooms, while Tortuga Bay is planning a full overhaul, closing from July 1 – October 1.
Air Arrivals
PUJ continues to be the main point of entry into Dominican Republic, followed by Puerto Plata's Gregorio Luperón International Airport (POP) and La Romana International Airport (LRM). Together, the three airports represent 92 percent of foreign air travel into DR. Dominican Republic currently has an open-sky policy, allowing for a large influx of flights – nine nationalities do not require a tourist visa, while 145 others (including the US and Canada) need only to purchase a tourist card upon landing. It is the country's dream to eliminate the need for visas entirely and allow all to freely enjoy the variety of attractions offered in the country.
Cruise Arrivals
With Amber Cove in Puerto Plata opening in 2015, cruise arrivals are once again up this year with an increase by 52 percent, coming in at 832,000 visitors. Since Amber Cove's inauguration, an average of 5,000 cruise visitors arrive weekly to the area, shifting by season. This growth trend is predicted to continue with an estimated 1 million cruise ship passengers forecasted to visit Dominican Republic in 2017.
Diversification of Offerings
Numbers show that tourists are continuing to look for vacations beyond the beach and are showing greater interest in multi-destination travel – 80 percent of all visits to Dominican Republic's protected areas are by foreigners, proving that visitors are increasingly looking to explore beyond their hotel. In 2016 Saona Island saw 900,000 visitors as part of day-trips from resorts in Punta Cana, while the Colonial City saw 500,000.
MITUR is committed to expanding the country's multi-destination offerings and diversifying its segmentation. With more than 8,000 kilometers of roads created or expanded within the past three years, all major touristic areas are now connected and most are accessible within a two-hour drive. With opportunities for a wide range of tourism on the same island, Dominican Republic continues to hold a large advantage over other destinations and is positioned to expand the diversity of its offerings, with nature, golf, wedding, culture and adventure travel among the largest niches of focus for the coming year.
While sun and beach remain the country's most sought attractions, Dominican Republic continues to work to expand its competitive offerings in the tourism marketplace. Between adventurous Puerto Plata, lush Samaná, sunny Punta Cana, luxe La Romana, historic Santo Domingo and more, the country prides itself on offering something for every type of traveler and budget.
This year's DATE conference was held from May 2 – 5 at the Barceló Bávaro Convention Center in Punta Cana.
For more information on Dominican Republic, visit www.GoDominicanRepublic.com.
About Dominican Republic
Surrounded by the Atlantic Ocean on the north and the Caribbean Sea on the south, our lush tropical and paradisiacal country boasts nearly 1,000 miles of coastline, magnificent resorts and hotels, and a variety of sports, recreation and entertainment options. Here you can dance to the pulse pounding thrill of the merengue, renew in our luxurious and diverse accommodations, explore ancient relics of centuries past, delight in delicious Dominican gastronomy or enjoy ecotourism adventures in our magnificent national parks, mountain ranges, rivers and beaches.
Known for our warm and hospitable people, Dominican Republic is a destination like no other, featuring astounding nature, intriguing history and rich cultural experiences like music, art and festivals, plus uniquely Dominican specialties such as cigars, rum, chocolate, coffee, merengue, amber and larimar.
Dominican Republic features the best beaches, fascinating history and culture, and is a chosen escape for celebrities, couples and families alike.  Visit Dominican Republic Ministry of Tourism's official website at: www.GoDominicanRepublic.com.