Biggest Dominican resort region to get 750 more rooms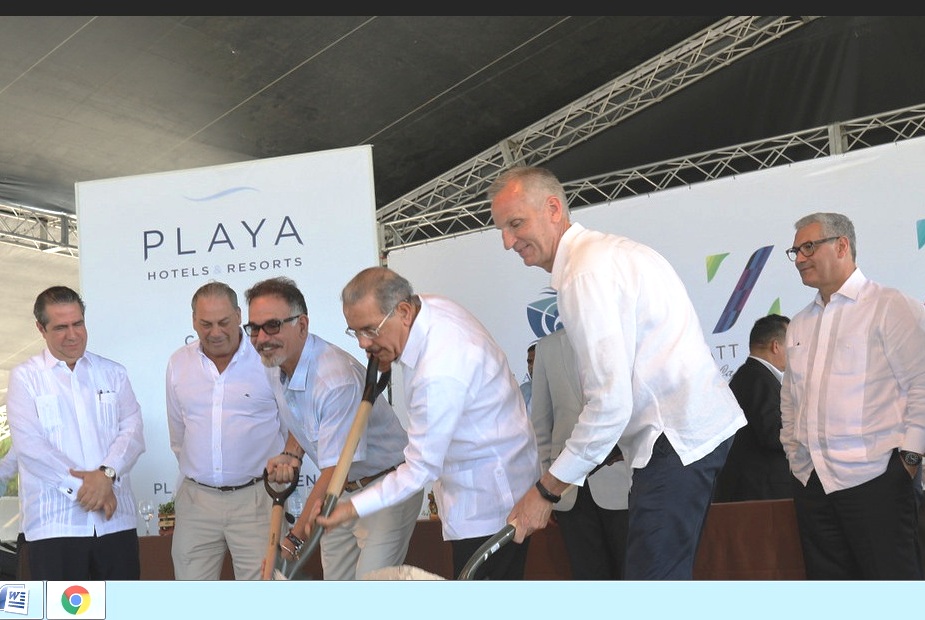 D. Medina. Center
Punta Cana, Dominican Republic.- President Danilo Medina on Wed. headed groundbreaking for the Hyatt Ziva and Hyatt Zilara Cap Cana hotels, part of Playa Hotels & Resorts Corporation, which will add 750 rooms to the Caribbean's largest resort region.
Playa Hotels & Resorts CEO Bruce Wardinski, COO Alex Stadlin and vice president Fernando Mulet received Medina, accompanied by Tourism minister Francisco Javier García, Public Works minister Gonzalo Castillo and, State-owned Reservas bank general manager Simon Lizardo.
"Hyatt Zilara and Hyatt Ziva Cap Cana are our next step in Playa's expansion strategy in the Caribbean, with the objective to complement our growing portfolio of properties, and meet the growing need of our guests," Wardinski said in his keynote speech.
A boost for the Punta Cana destination
"The construction of these two new infrastructures will strengthen the Dominican Republic's as a destination in the North American market, and it's a sign of confidence and credibility for the country, the government and for the Destination Cap Cana," said Abraham Hazoury, of the Cap Cana board of directors.