Competitive alliance aims to bolster Dominican medical tourism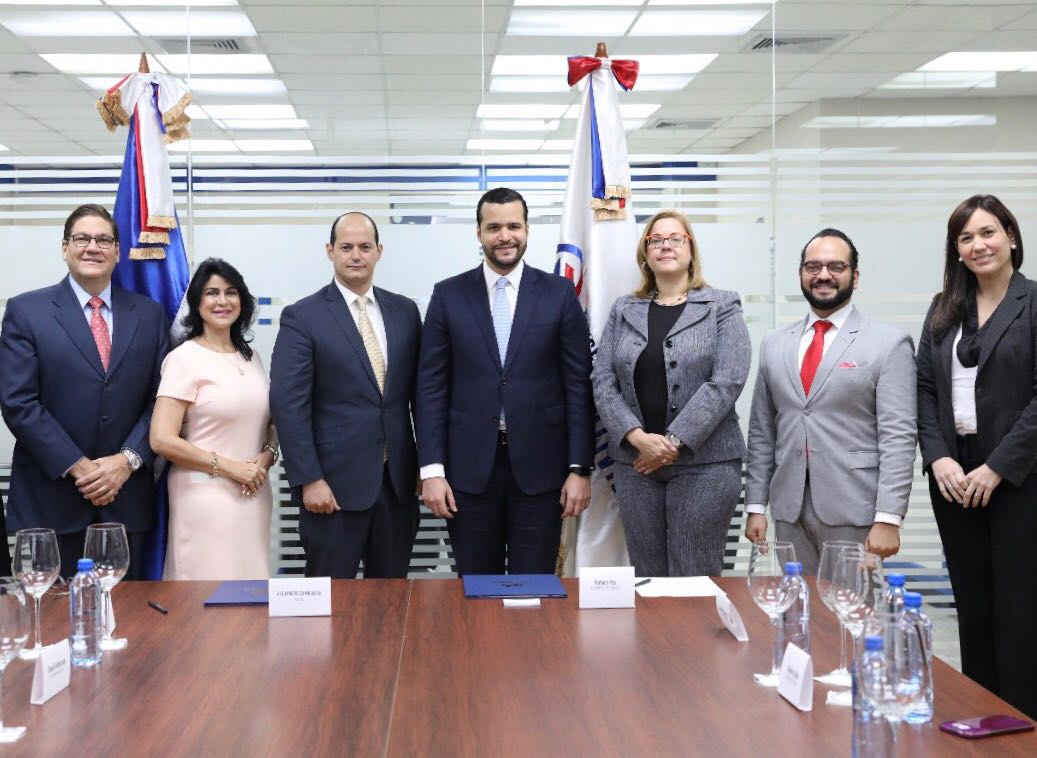 Alejandro Cambiaso, third from left; Rafael Paz fourth from right.,
Santo Domingo.- The National Council on Competitiveness and the Dominican Health Tourism Association recently signed the inter-institutional Agreement to Strengthen Dominican Medical Tourism.
For the executive director of Competitiveness, Rafael Paz, the Dominican tourism sector is one of the most competitive in the country, reason for which its diversification with specialized purpose, such as the medical sector, will increment best practices and transfer of new Technology.
"The chain of value that drives medical tourism must be of high quality, reason for which it must count with the precise data that will allow favoring investment and to develop appropriate regulations and strategies, in the realm of a public-private alliance," Paz said.
He indicated that, pursuant to the data from the Strategic Information Division of Competitiveness, this year the medical tourism sector reached 16 million tourists from the United States, who spent 373 thousand million dollars. "We have identified six priorities: an excellent and strategic geographic position, more than 25 daily flights to the United States, specialized and highly qualified medical centers; there is no waiting cycle, the services represent less costs and we have a favorable environment for recovery."
Doctor Alejandro Cambiaso, MD, President of the Dominican Health Tourism Association, stated that this inter-institutional agreement generates an alliance that impulses public-private policies to boost opportunities and productivity of the sectors that are involved in medical tourism, as well as facilitates integration and strategic alignment of the actors.
In addition, Cambiaso stated that this agreement spurs competition-based on quality and security of the offer, in which international certifications and accreditation, transfer of technologies and innovation play a lead role.
The agreement also includes the collaboration for the execution of institutional reforms and necessary policies that will allow the country to be more competitive in the sector, as well as the identification of the existing obstacles and the creation of mechanisms that impulse the growth of this Industry.
Also, they propose to conduct joint promotion and consolidation plans of the competitive benefits of medical tourism in the Dominican Republic, studies and publications such as the Dominican Health and Wellness Destination Guide, as well as support for the realization of the IV International Medical and Wellness Congress.
Present during the signing of the agreement were Competitividad executive director Rafael Paz; Laura Del Castillo, technical director; and Gilberto Objío, legal director. For the Dominican Health Tourism Association, were Alejandro Cambiaso, president; Amelia Reyes Mora, vice president, and executive director Maité Del Toro.