The capital's shorefront readies for raucous Carnival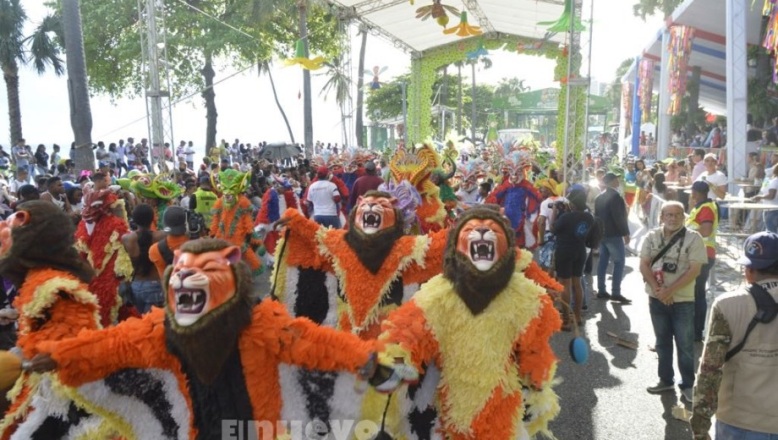 Last year
Santo Domingo.- In several spots along the capital's Malecon  (George Washington Av.) Culture Ministry workers and technicians work hard Fri. preparing to stage Santo Domingo's National Carnival Parade, starting 2pm Sunday.
The traditional gigantic stage has been erected from where dozens of senior officials, guests and personalities will enjoy the parade, which will have the participation of the 138 dance troupes and floats which won the local carnivals celebrated in towns and provinces across the Dominican Republic.
An area has also been set up for the nearly 200 national and foreign journalists who will from a comfortable vantage point cover the historically raucous parade, organized by the Culture Ministry and the National Carnival Commission.
The Malecon is festooned in carnival, with decorations placed on trees and light posts.