Yearly event confirms Dominican Republic's tourism might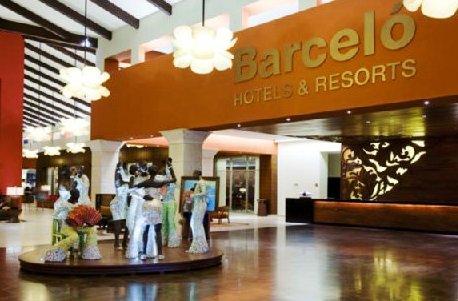 Santo Domingo (GLOBE NEWSWIRE).-  Tourism industry executives at this year's Dominican Annual Tourism Exchange (DATE) conference announced several developments for the future of the country and expressed great enthusiasm for the projects to come.
Fausto Fernandez, deputy minister of Tourism of International Cooperation, opened the event with several updates about Dominican Republic's overall tourism health and news in each major sector within the country.
Dominican Republic announced a 3.9 percent increase in 2017 for overall tourism to the country. This surpasses the 1.7 percent growth for the Caribbean, which received a total of 30.1 million visitors in 2017. Dominican Republic accounted for 21 percent of all Caribbean travel with 6,187,542 million tourists. The United States remains the largest source market for Dominican tourism with 2,073,963 million visitors in 2017, and Canada following with 837,000.
The first quarter of 2018 has reported stronger than ever numbers with a 7.7 percent growth in Q1 – one of the highest year-over-year growths on record.
Hotel Announcements
Dominican Republic's hotel occupancy rate for 2017 was an impressive 77 percent. The properties with the highest occupancy rates were: Punta Cana – Bávaro (82.8%), Romana – Bayahibe (82%), and Chica – Juan Dolio (71.4%). The destinations with the highest occupancy rates were: Samaná (67.6%), Santo Domingo (62.4%), and Santiago (56.9%).
According to Fernandez, this is in large part to the new hotel rooms that became available in 2017, bringing the existing number of rooms to 77,259. The growth does not stop there. Dominican Republic will add 15,000 new rooms and update 6,000 existing rooms in 2018.
Air Arrivals
Punta Cana International Airport (PUJ) continues to be the main point of entry into Dominican Republic with 3,643,488 international tourists received in 2017. This is followed by Santo Domingo's Las Americas Airport (SDQ) with 1,348,014; Santiago's Cibao International Airport (STI) with 548,081 and Puerto Plata's Gregorio Luperón International Airport (POP) following closely with 472,705. Dominican Republic currently has an open-sky policy, allowing for a large influx of flights.
Cruise Arrivals
Arrivals to the DR by cruise ships increased by 37 percent in 2017 compared to 2016, representing over 1.2 million visitors – exceeding the estimate by 200,000. The reconstruction of Puerto Plata's cruise port was announced in December by President Danilo Medina, which is now open. Since Amber Cove's inauguration, an average of 5,000 cruise visitors arrive weekly to the area.
Diversification of Offerings
Numbers show that tourists are continuing to look for vacations beyond the beach and are showing greater interest in multi-destination travel – 80 percent of all visits to Dominican Republic's protected areas are by foreigners, proving that visitors are increasingly looking to explore beyond their hotel. In 2017, Saona Island welcomed 700,000 visitors as part of day-trips from resorts in Punta Cana, while the Colonial City saw an increase in 500,000 visitors.
MITUR is committed to expanding the country's multi-destination offerings and diversifying its segmentation. With more than 8,000 kilometers of roads created or expanded within the past three years, all major touristic areas are now connected and most are accessible within a two-hour drive. With opportunities for a wide range of tourism on the same island, Dominican Republic continues to hold a large advantage over other destinations and is positioned to expand the diversity of its offerings, with nature, golf, wedding, culture and adventure travel among the largest niches that will continue to showcase for this year.
While sun and beach remain the country's most sought attractions, Dominican Republic is set to maintain the work of expanding its competitive offerings in the tourism marketplace. Between adventurous Puerto Plata, lush Samaná, sunny Punta Cana, luxe La Romana, historic Santo Domingo and more, the country prides itself on offering something for every type of traveler and budget.
This year's DATE conference was held from April 11-13 at the Barceló Bávaro Convention Center in Punta Cana.
For more information on Dominican Republic, visit www.GoDominicanRepublic.com.