'Sentinels' demand a halt to quarries in northern mountains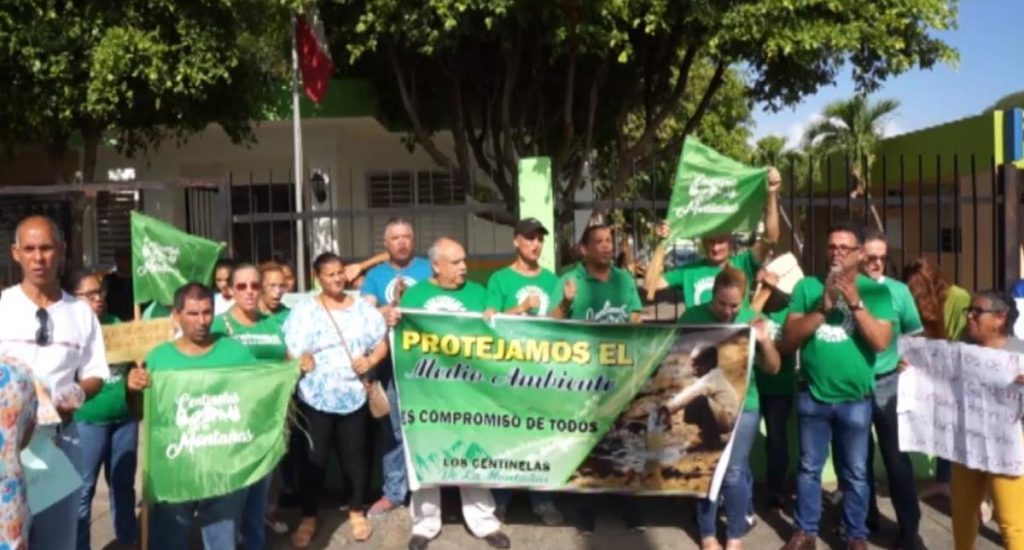 Espaillat, Dominican Republic.- Members of the environmental group Centinelas de las Montañas (mountain sentinels) on Fri. staged a protest in front of the Environment Ministry offices, to demand the definitive closure of the quarries in the Juan López (northern) mountains, near the municipality of Moca.
The environmentalists affirm that there is a temporary ruling in effect until the Environment Ministry verifies the contracts that allow the extractions.
The group vowed to continue the protests until their demands are met.