The Amengual family, satisfied with creating wealth in the Dominican Republic

 Miguel Amengual Cifre highlights the economic dynamism of the tourism sector

It is estimated that the new Uvero Alto hotel is ready in 15 months
THE PURE SALT ORCHIDARIUM WILL GENERATE MORE THAN A THOUSAND JOBS IN ITS CONSTRUCTION
A new hotel jewel has begun to rise in the area of Uvero Alto, this time it is being driven by the chain belonging to the Amengual family. With the Pure Salt Orchidarium, it is already planned to inject a greater luxury to the tourism of the East region.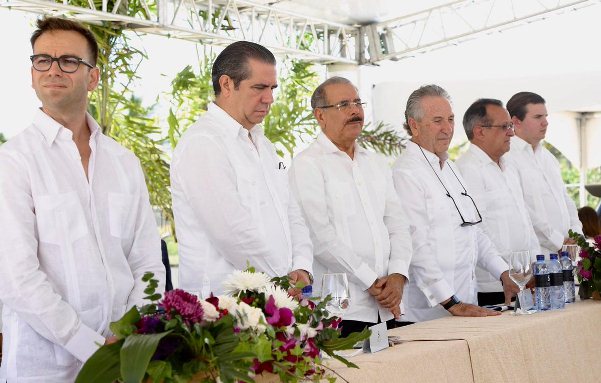 The project states the first palace of the establishment that will have 350 rooms, and attended by the main political and tourism authorities of the country, Miguel Amengual Cifre, president of Pure Salt Luxury Hotels, highlighted the satisfaction that his company feels with "creating wealth in the Dominican Republic."
"We are convinced that the investment we will make here will be a luxury and we will have the pleasure of recruiting so many local employees and making them an appendage of our large hotel family," he added.
He indicated that the project will generate around 500 direct and 700 indirect jobs during construction; "After construction, direct operational jobs will be almost 500."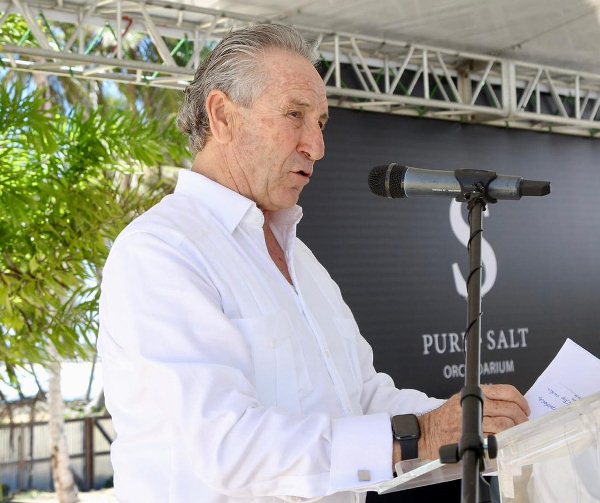 "We are pleased to contribute to the creation of wealth in the Dominican Republic where they always welcome us with a big smile," he stressed.
The property that will operate under the Adults Friendly concept and belongs to the Spanish parent company Mac Hoteles, is expected to be ready in approximately 15 months.
Pure Salt Orchidarium is considering operating as a green hotel, where the vegetation participates in each space. The orchid garden will be the central zone of the complex. It will have a conference room for 350 people.
The Mac hotel chain has more than 40 years of experience in the international market, offering guests luxury and high-quality boutique accommodation.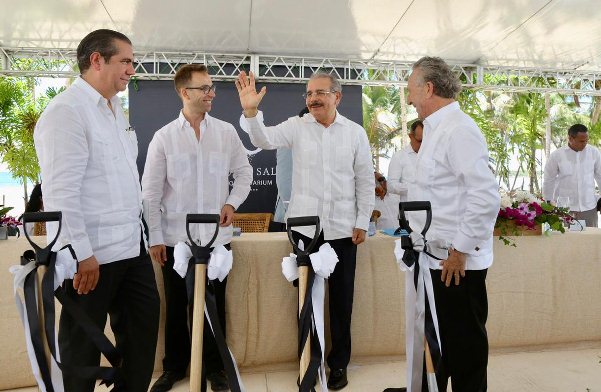 The ground breaking ceremony was headed by President Danilo Medina; the Minister of Tourism, Francisco Javier García; Miguel Amengual  (son), Andrés Marranzini, vice president of the Association of Hotels and Tourism (Asonahores);  Ernesto Vleoz, president of the Association of Hotels and Projects of the East (Asoleste); Ángel Esteves, Minister of the Environment, among other personalities linked to the sector.
Amengual Cifre explained that Medina acknowledges that much of the development of DR is due to the tourism sector and in 2012 the goal was set at 10 million tourists: "and we are achieving it."
He agrees with the president that there is no other sector that stimulates the economy more and creates more direct and indirect jobs than tourism. 54% of the jobs created in the sector are occupied by women.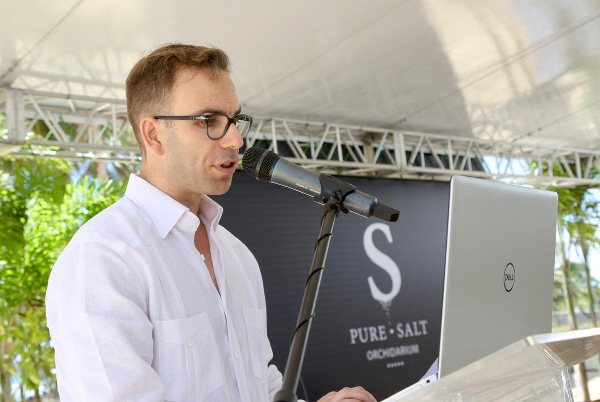 For his part, Amengual  – son – said that "when we visited the East zone for the first time, the whole family fell in love. The location was uniquely suited for the development of a quality project."
"For us, nothing better symbolizes the Dominican Republic than the orchid, that tropical flower, lasting and clinging to its places of origin. That's why the name is Pure Salt Orchidarium," he added.