Punta Cana Airport will transfer all its operations to Terminal B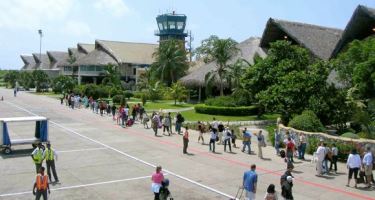 From September 16 to 30, 2019

 The Puntacana Group terminal remains in constant transformation
The Punta Cana Airport will transfer all its operations to Terminal B from September 16 until September 30 for reasons of expansion and remodeling.
The airport terminal, through its social networks, released the information, where users of their services were also asked to understand the inconvenience this could cause.
However, it is emphasized that the renovation work of terminal A is carried out to provide better assistance.
The Punta Cana airport has 5 terminals: international A and B, the FBO, the National terminal and the VIP Terminal.
Terminal A has boarding gates 1 to 4 in a total area of ​​25,000 square meters for handling incoming and outgoing international flights.
Remember that being Punta Cana the main tourist hub of the Caribbean and one of the most popular in Latin America, it maintains its growth unstoppable as a result of the increase in the demand for passengers in the area, and therefore the  Puntacana Group  also builds a third terminal airport, with which they plan to double the volume of passengers and operations they receive today.