Canadian airline Air Transat schedules flights to Punta Cana, DR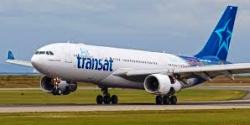 As the pandemic progresses and little by little the different governments of the region begin to relax their policies of restrictions on regular commercial flights, more airlines are restarting their flights and others plan to return.
In this context, Air Transat began to program its flights to and from Latin America with tentative dates and where it includes the Dominican Republic.
Thus, the Canadian airline expects to fly to Punta Cana with the following itinerary.
A weekly flight from Toronto-Punta Cana from July 25 and Montreal-Punta Cana a weekly flight from July 26.
It should be noted that Dominican tourism has counted on the markets of the United States and Canada, which are the ones that contribute the most tourists to the Caribbean destination for its reactivation.
For this reason, it is very important, after some restrictions are lifted in their entirety, that visitors from the aforementioned nations feel safe to travel to the Caribbean and especially to the DR after the Covid-19 pandemic.
Meanwhile, the airline has scheduled an itinerary for other destinations such as:
Montreal – Cancun from July 25 1 weekly flight.
Montreal – Cayo Coco from 07 August 2 weekly flights.
Toronto – Cancun from July 25 1 weekly flight.
Toronto – Cayo Coco from 07 August 1 weekly flight.