Cap Cana executives think there is room for tourism to develop in DR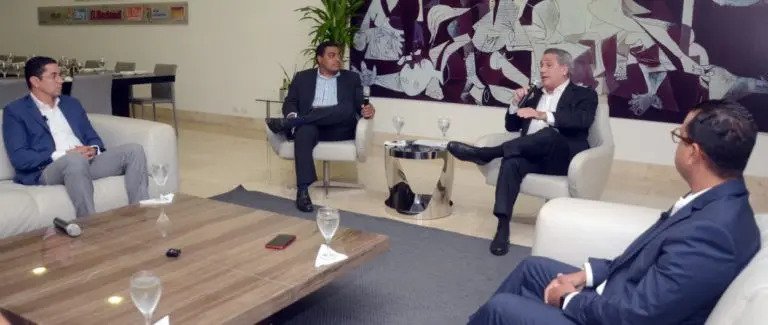 Source: El Nacional
This Wednesday at the Corripio Group's Weekly Lunch, the directors of Cap Cana Ciudad Destino acknowledged the growth of the tourism sector, but they also recognized that more work needs to be done in the area to achieve greater development. Since tourism is the "oil" of the nation, according to Fernando Hazoury, president of the board of directors of Cap Cana Ciudad Destino, the tourism industry must strive to increase the number of visitors in a given period of time to a level equal to the population. "The Dominican Republic will become a developed country the day that we reach, at least, one tourist a year for each citizen," he asserted.
In order to accomplish this, Hazoury recognizes that diversification is necessary, along with support from both the public and private sectors and support for various tourist destinations, such as Samaná or Pedernales, as opposed to continuing to invest in popular vacation spots like Punta Cana, Cap Cana, or Miches. Jorge Subero Medina, executive president of Cap Cana Ciudad Destino, noted that diversifying tourist destinations to offer more than just sun, beach, and sand tourism is a major challenge.
The diversification of the areas where it can grow is "the major challenge for tourism in the Dominican Republic." This is the case in Cap Cana, where there are all-inclusive resorts, theme parks, real estate, or gastronomic tourism that generate other forms of tourism and other demands, according to Subero Medina.
He continued, "If we can achieve a country like Cap Cana, which has a diversification of tourism, it will also become more consolidated and have a better country."