Temptation: the commitment to erotic hotels starts in Miches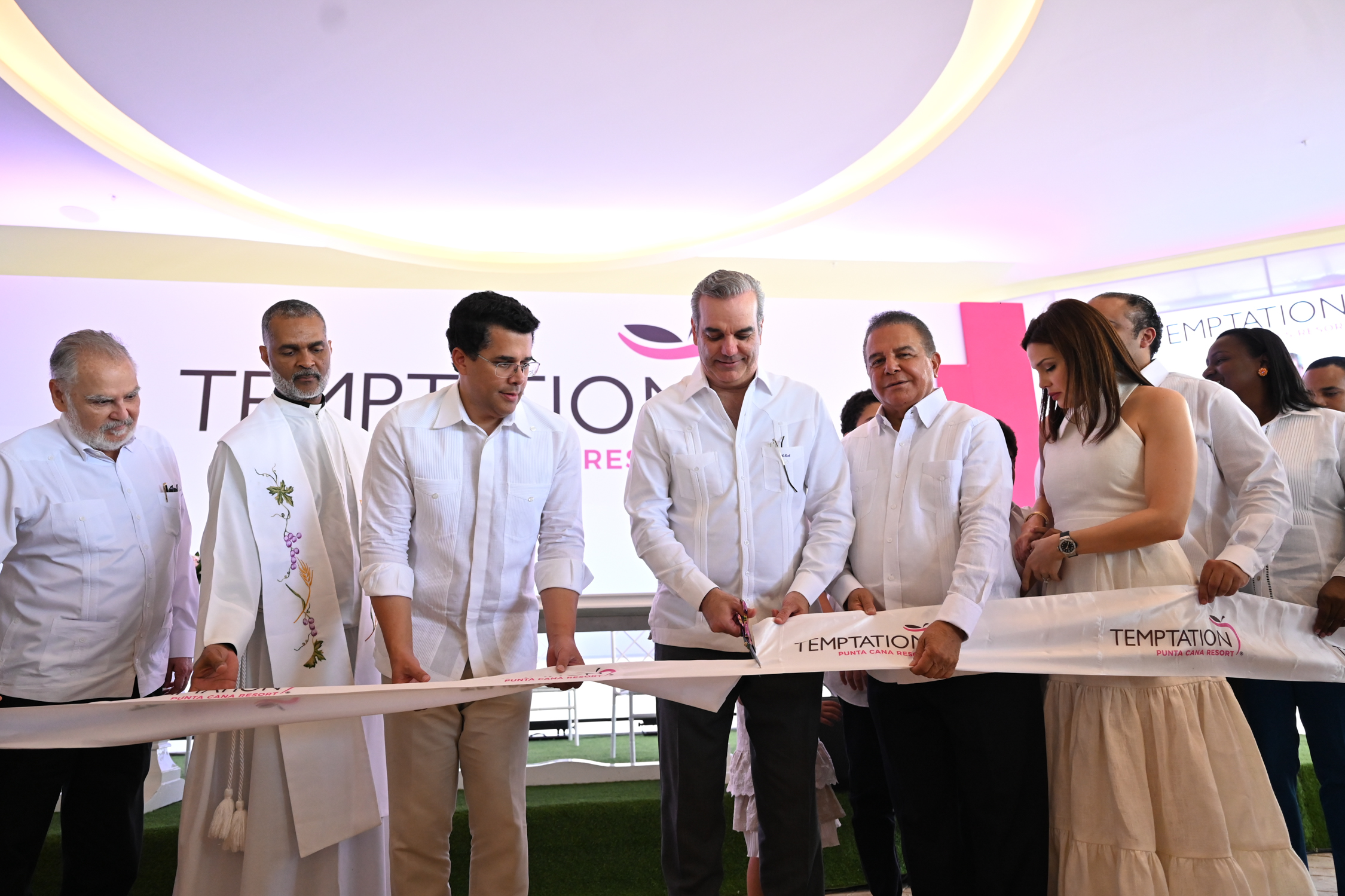 On Tuesday, November 6, President Luis Abinader inaugurated the Temptation Miches Resort and Temptation Grand Miches Resort hotels of the Mexican business group Original Group, which were built with an investment of more than US$180 million and are expected to generate more than 700 direct jobs in the zone. Both hotels, located in Miches, El Seibo province, have a total of 496 rooms, with 382 suites at the Temptation Miches Resort and 114 at the Temptation Grand Miches Resort. Angel Garcia, a Dominican partner in the project, reported at the ceremony that they have 725 employees who are already registered with the Social Security Treasury.
The Temptation Grand is a hotel for couples, and one of its distinguishing features is that its visitors are guided by "playmakers," with a Jacuzzi Lounge and a pool with optional use of clothing; a playroom, and an intimate space. While the Temptation Miches Resort caters to free-spirited travelers, families, and all types of visitors. They will be all-inclusive, with seven restaurants, eight bars, swimming pools, and a gym, among other amenities for their visitors.
According to Samuel Pereyra, the entity's administrator, US$180 million was invested in the construction of the work, with Banreservas financing US$92 million to the consortium. Pereyra highlighted that Banreservas leads the tourism sector, financing three projects, with 2,500 rooms.