Arajet launches 42 connections in 9 countries of its route network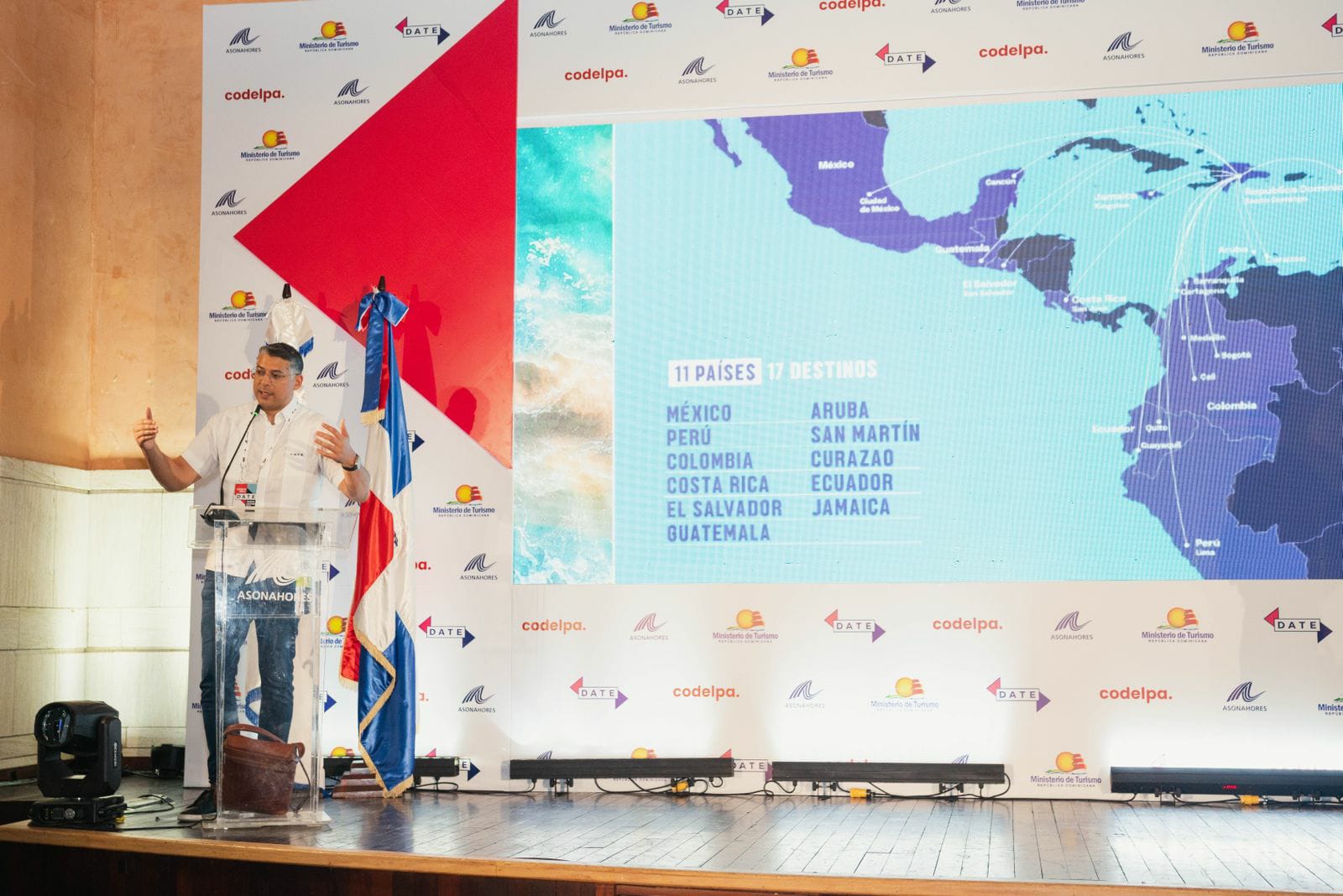 Arajet announced during DATE 2023 that it now operates 42 round-trip connections, two days a week, to and from 9 countries in its route network, making the Dominican Republic the low-fare hub of the Caribbean.
"What we promised is now a reality: Arajet offers connections and brings 9 countries in our network of 11 destinations closer at low fares so that more people can fly for the first time, visit friends and family, or go sightseeing in our region," said Victor Pacheco, CEO and founder of Arajet.
He indicated that "today, an Arajet passenger in Mexico City can dine in Medellín and have lunch in the colonial zone of Santo Domingo, generating business and tourism opportunities in our country and contributing to the country's development with its economic spillover."
"We offer the lowest fare, so that our passengers can customize their flights and pay only for what they need," he said.
He explained that "very soon we will announce new routes to South America and the United States, since the Dominican state signs the open skies treaty with that country, and we will receive 5 new aircraft, which we will name through interaction with our customers on social networks with the names of 5 new protected areas of the Dominican Republic, to carry our message of respect and conservation of the environment through the skies of the Americas."
Since last April 5, Arajet customers can now purchase tickets to travel through more than 300 thousand new seats incorporated into the airline's offer until March 30, 2024, and with 42 new connections already operating generally in the network, they can plan the vacation of their dreams for a fraction of what they imagined.
Arajet connects Mexico City (NLU), Cancun (CUN), Guatemala (GUA), and San Salvador (SAL) with Aruba (AUA), Curacao (CUR), St. Marteen (SXM), Kingston (KIN), Cartagena (CRT) and vice versa, opening up new possibilities for development and exchange between the mainland and the Caribbean.
The route to Kingston (KIN) is strengthened through four weekly frequencies. In addition, it incorporates historical connections to Mexico City, Cancun, El Salvador, and Guatemala, as well as St. Maarten, which reinforces its connectivity with the continent through links to Mexico City, Cancun, El Salvador, and Guatemala, which will provide new opportunities for business development and integration in the Caribbean.