U.S. Consul General: We have never told American citizens to avoid the Dominican Republic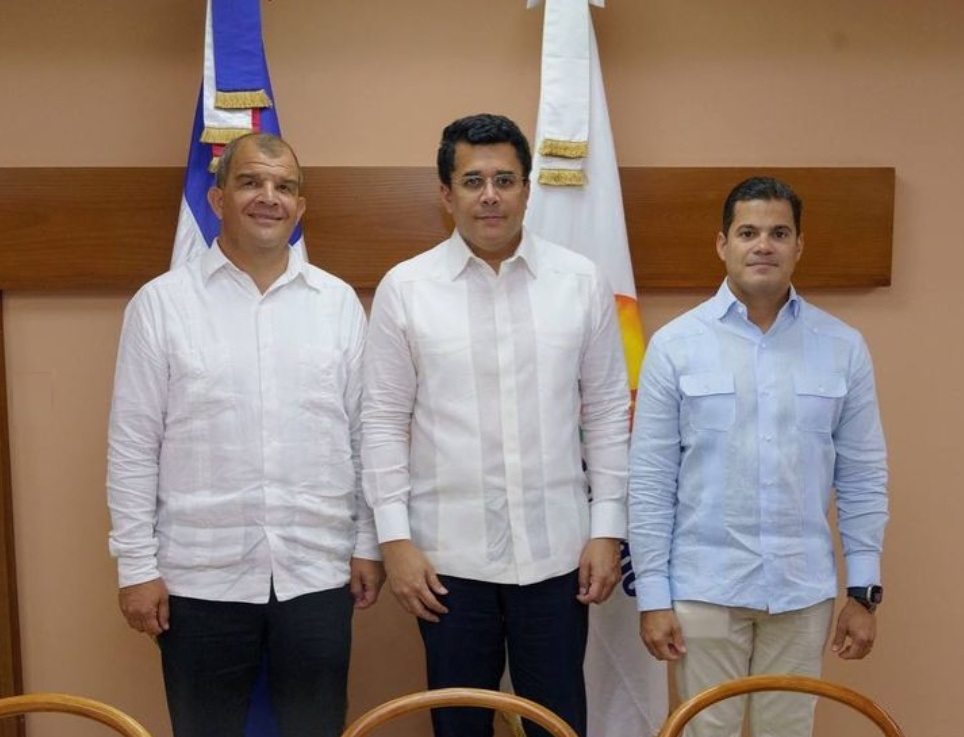 Greg Segas, David Collado and David Llibre. (Photo: @DavidColladoM Instagram)
Punta Cana, DR.– The Consul General of the U.S. Embassy in the Dominican Republic, Greg Segas, highlighted the growth of Dominican tourism and the opportunities that the sector generates in the creation of jobs for Dominicans.
Interviewed by Despertar Nacional program, Segas assured that the Embassy is constantly working with the private and public sectors to ensure that the stay of U.S. citizens in the country is safe and that they feel the desire to return.
"I am happy to be in Punta Cana, with all our partners in the tourism sector. As you know, more than three million U.S. citizens come to the Dominican Republic every year," he pointed out.
Segas also expressed his optimism in seeing the growth of Dominican tourism and its contribution to the national economy. "I am pleased to see that the growth of Dominican tourism is going to provide more employment opportunities for Dominicans, not only here in Punta Cana, but also in new tourist poles such as Pedernales and Jarabacoa."
In the interview, the U.S. consul in the country also referred to the travel alert due to violent crimes that was activated last week by the U.S. State Department.
"Information to our citizens is one of the most important responsibilities at the Embassy and we are continuously evaluating and analyzing the information we provide to them; we never told our citizens to avoid the Dominican Republic. What we did last week was to update the information on the situation in the country," Segas expressed to Despertar Nacional program.
This May, the Dominican Republic will sign an agreement with the United States to guarantee security for tourists, becoming the first country to make such a pact, Tourism Minister David Collado reported on his social networks after meeting with the U.S. Consul General during the recently concluded Dominican Annual Tourism Exchange, DATE 2023.